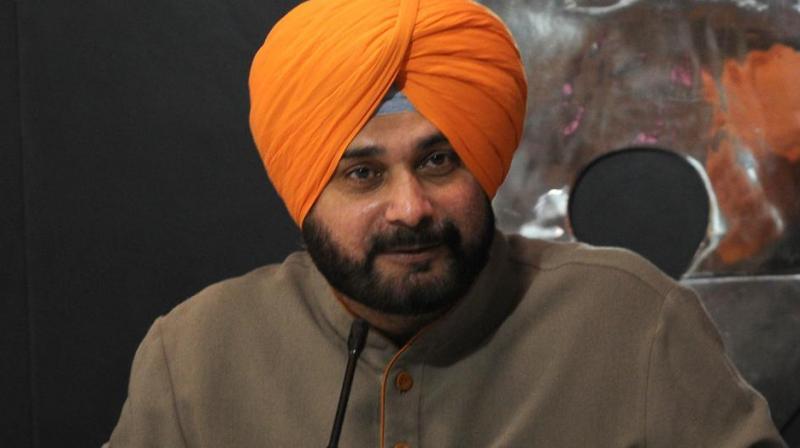 Navjot Singh Sidhu
Punjab minister Navjot Singh Sidhu said he respected the decisions taken by Chief Minister Amarinder Singh but that did not mean he had "put a lid" on his mouth. The cricketer-turned-politician asserted he was answerable to the people who did not vote for "us" to become "deaf and dumb". "I am answerable to the people. I also respect CM Sahib. He has his opinion and I have my own," said Sidhu when asked that Amarinder Singh had reportedly not shown "inclination" to act on his allegations against the previous Badal government.
"If any politician or officer is found to be involved in looting the state then he should not go scot free. His properties should be attached. Punishing the wrong doer is justice...I do not consider it vendetta. I consider it justice," said Sidhu who had made several allegations against the Badals earlier. I respect 'CM sahib' because his is the final authority, said Sidhu. On the policy of regularisation of illegal colonies, Sidhu said, "we all respect whatever decision is taken by the CM". But it does not mean that I've put a lid on my mouth, he said.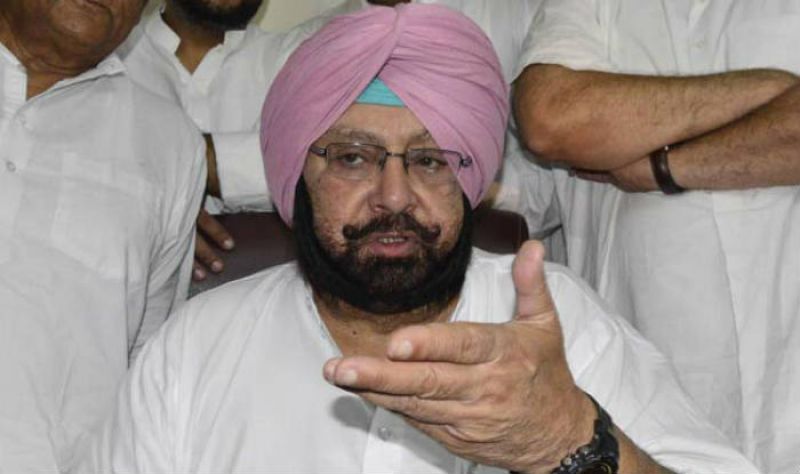 Punjab Chief Minister Amarinder Singh
Did people vote for us to become deaf and dumb? he asked. Sidhu said he had expressed his dissent on the contentious policy for regularisation of illegal colonies. "I gave my dissent and said it is not a futuristic decision. The final decision is to be taken by the CM. I can only put forth my view," said Sidhu. Sidhu in the last state cabinet meeting had questioned that why the responsibility of officers who helped colonisers build illegal colonies should not be fixed.
Asked if he was being targeted within the party, Sidhu said the more he was criticised, the more determined he would become. However, he added that his suggestions on the sand mining policy were not rejected by the CM. "Whether it is a sin to give a trolley of sand at Rs 800 to Rs 1000. Telangana state earned revenue of Rs 1,400 crore against Rs 40 crore earned by Punjab. Rates are linked with supply. When we have sand which can meet requirement for 200 years, then why rates should go up," he said. Sidhu said he had suggested that government should have a stockyard for sand.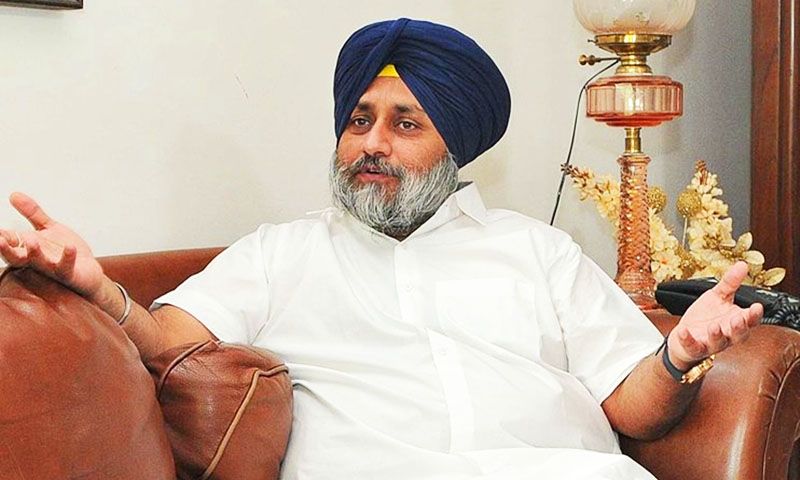 Sukhbir Singh Badal
"Whatever the cabinet decides, it is a joint decision and it is collective responsibility and I am not separate from the cabinet," said Sidhu. He also demanded leaders allegedly involved in drug trade should be arrested. On the issue of turmoil in AAP, Sidhu alleged the party was 'team B' of the Akali Dal. "I consider it a conspiracy of the Akali Dal and it (AAP) is a team B of Akali Dal...When rift takes place in the party, who will become the Leader of Opposition," Sidhu asked. It would be Sukhbir Singh Badal, he said answering the question.
Sidhu expressed confidence that Rahul Gandhi would become the next prime minister. "Why am I upbeat about Rahul? It is his thought process which is connected with the young India. He talks to me about what the youth want. The more you meet him, the more you trust him. He is the future," said Sidhu. He accused Prime Minister Narendra Modi of failing to honour his promises, including jobs to the youth. Asked to comment on Imran Khan's (who is set to become Pak's PM) stand on Kashmir, Sidhu said that he was always with the government of India on this issue.