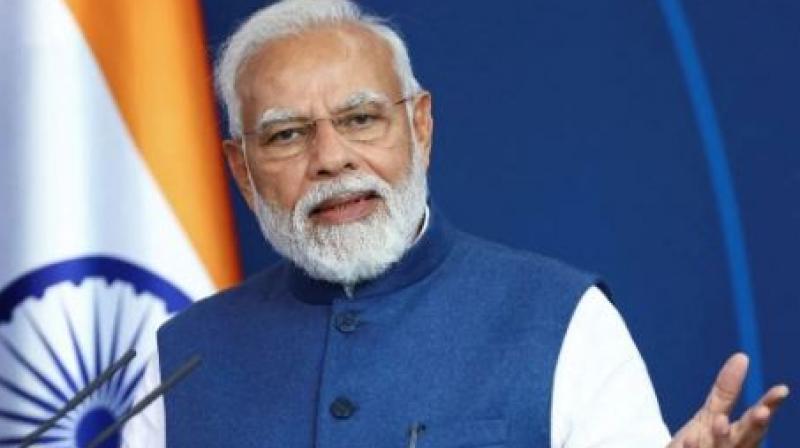 PM Modi
'Our hearts and minds are filled with pride, hope and promise', Says PM Modi
New Delhi: After the inauguration of the new Parliament building, Prime Minister Narendra Modi on Sunday said that the New Parliament Building will not only empower the people but also give new momentum and strength to the prosperity and strength of the nation.
PM Modi tweeted, "As the new building of India's Parliament is inaugurated, our hearts and minds are filled with pride, hope and promise. May this iconic building be a cradle of empowerment, igniting dreams and nurturing them into reality. May it propel our great nation to new heights of progress."
PM Narendra Modi on May 28 unveiled the plaque at the inauguration ceremony of the new Parliament building. The PM dedicated the new Parliament to the nation. PM Modi also felicitated the construction workers with traditional shawls and handed over mementoes to them. PM Modi installed the sacred 'Sengol' in the new Parliament, right next to the Speaker's chair, after performing puja. 'Sarv-dharma' prayers were conducted at the new Parliament building.