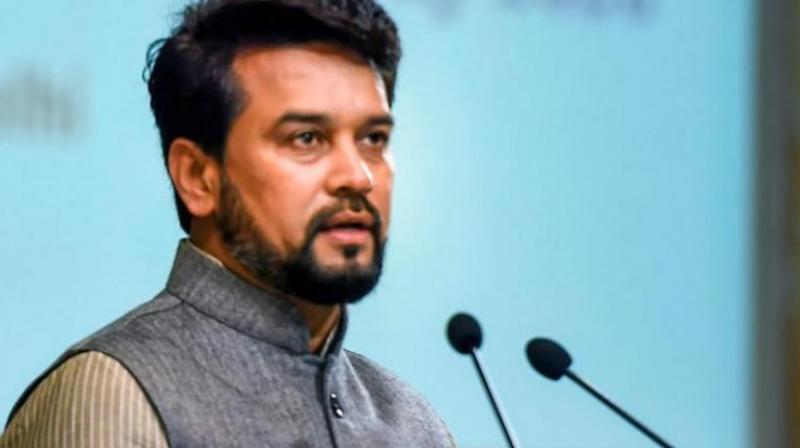 Anurag Thakur
PM Narendra Modi is scheduled to inaugurate the new Parliament building on Sunday
New Delhi: Union Minister Anurag Thakur hit out at the opposition's decision to boycott the inauguration of the new Parliament building on Saturday, saying it is a form of 'insult'.
Prime Minister Narendra Modi is scheduled to inaugurate the new Parliament building on Sunday and around 20 opposition parties, including the Congress, Aam Aadmi Party, Trinamool Congress and Samajwadi Party, have announced a boycott of the event. Opposition parties argue that the new Parliament building should be inaugurated by President Droupadi Murmu as she is not only the head of the republic but also the head of Parliament.
Anurag Thakur said, "It is a different thing that some people were removed from Parliament. Earlier they used to find excuses for not allowing the proceedings of the Parliament. Now they are talking about boycott, which is also a kind of insult".
Anurag Thakur was addressing the inaugural session of the one-day national conference organized by Doordarshan on the occasion of the ninth anniversary of the Modi government. Union Information and Broadcasting Minister Thakur said that India is proud to be the "mother of democracy" and Prime Minister Modi has given the country a new parliament building, which is the largest democracy in the world.