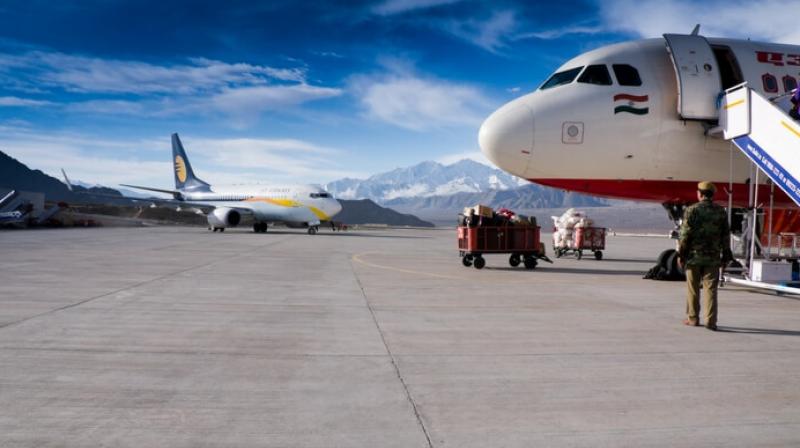 Chandigarh: 27th Feb: In a recent development, the commercial flight activity at all the Amritsar, Jammu, Srinagar and Leh, Kullu-Manali, Kangra, Shimla and  Pathankot airports has been suspended until further notice.
International flights that transit between Indian and Pakistani airspace now being affected. Some flights returning to origin, while others appear to be seeking alternate routing. https://t.co/sXbkX0qrGI pic.twitter.com/tojnJCii4w

— Flightradar24 (@flightradar24) February 27, 2019
After the high voltage air activity which took place in Jammu and Kashmir, in the form of Pakistan aircraft entering Indian air space today, a high alert has been issued at all the airports of the nation, with operations in Punjab and J7K suspended.
Chandigarh Airport
The aircrafts in J&K have been indefinitely grounded according to some reports. Meanwhile, various airlines have issued official statements notifying their fliers of the recent developments and are trying to help them with re-routing and diverting their flights.