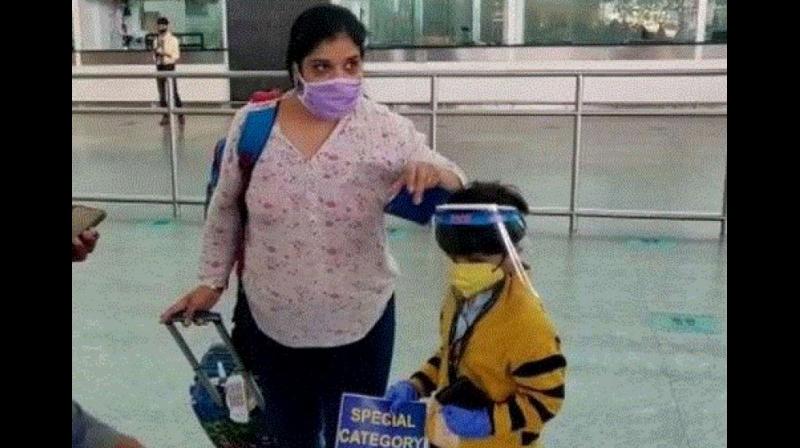 New Delhi: Long wait to see your loved ones is finally over. Domestic flights resumed today after being suspended for two months due to a nationwide Lockdown over the corona virus.
In such a situation, people stucked in different states have left for their homes. While people were arriving at the airport with their family members, a 5-year-old boy left for the trip alone.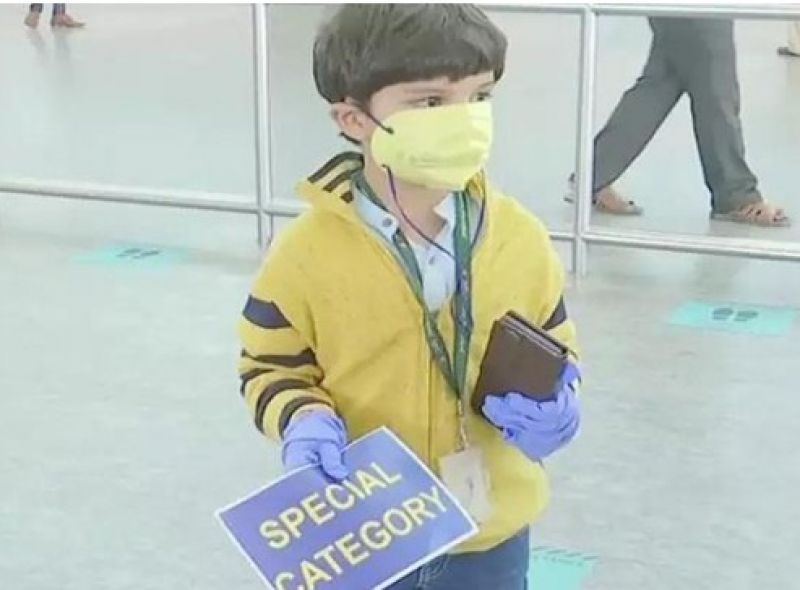 PhotoThe name of this brave child is Vihaan Sharma who has been away from his mother for 3 months. He had gone to Delhi to visit his grandparents, but was stranded there due to the Lockdown.
Now, as soon as the flight started, he came to Bengaluru from Delhi alone. This innocent child was brought as a special class passenger.
On arrival in Bengaluru, Vihaan's mother came to pick him up.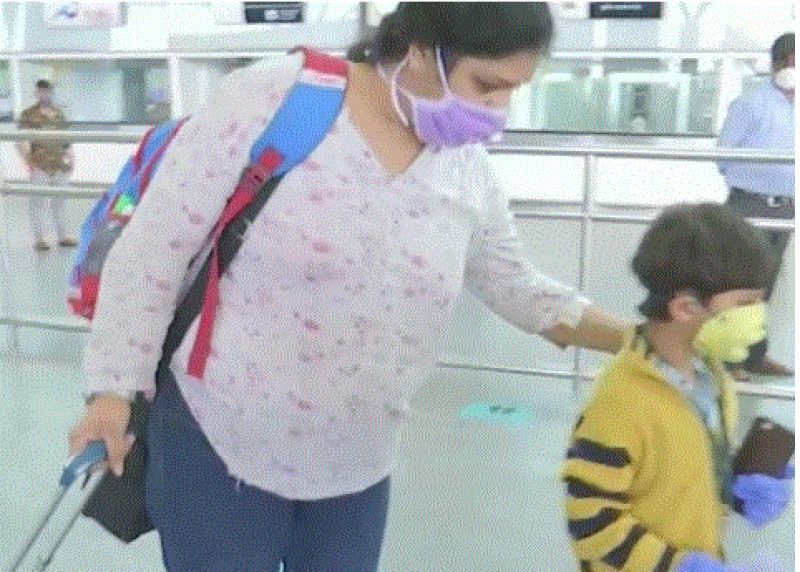 Photo They became emotional when the flight attendant handed the baby over to his mother. However, she did not hug Vihaan using caution.
Everyone was amazed at the courage of this innocent child. Some pictures of Vihaan have also surfaced, in which he is very happy to meet his mother.