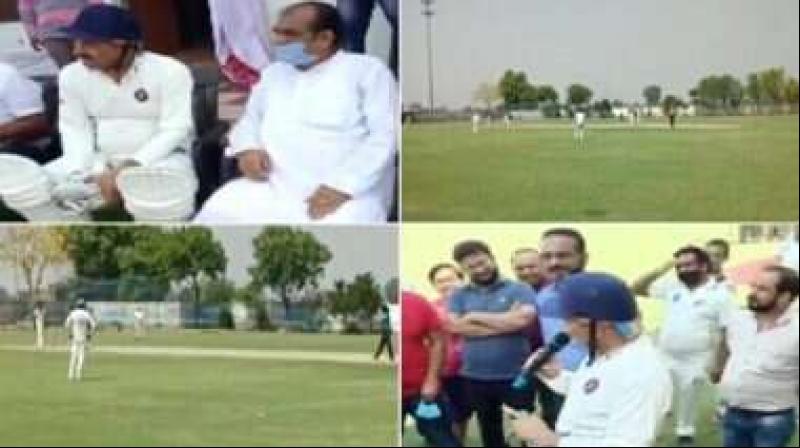 New Delhi: The fourth phase of Lockdown is in force across the country during the corona crisis and people are being urged to follow the guidelines issued by the health ministry but BJP's Delhi president and MP Manoj Tiwari himself flouted the rules.
Manoj Tiwari was seen playing cricket in Ganaur, Sonipat yesterday. He was seen playing cricket without a mask. He then flouted the rules of social distance. He also sang a song for the audience which was present to see the match.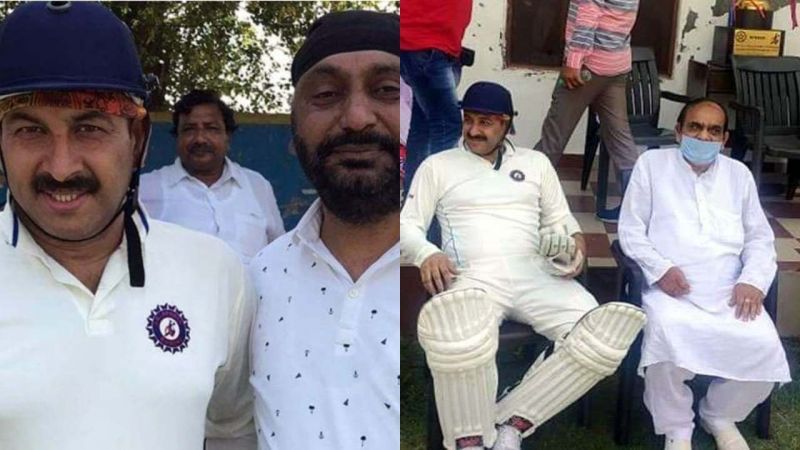 PhotoWhile playing a cricket match, MP Manoj Tiwari shared a video on his Twitter account and wrote, "May God keep everyone full of sportsmanship.. May everyone be healthy.. May everyone's immunity be strong". The Sonepat administration is in question after a picture of the whole incident came to light.
However, no explanation has been issued by MP Manoj Tiwari for violating the lockdown rules. Manoj Tiwari is being trolled on social media since the video of the case came to light. It is said that Manoj Tiwari arrived at the Unique Cricket Stadium in Sonipat on Sunday.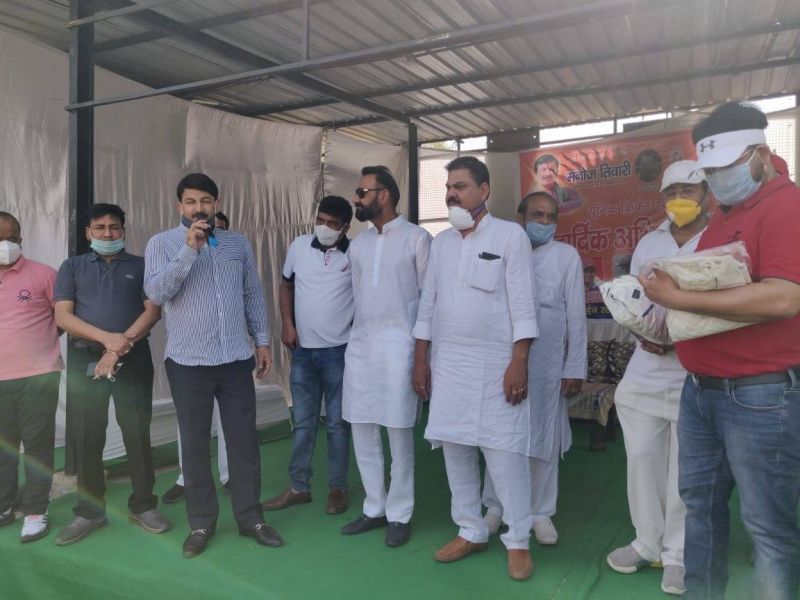 PhotoDuring this time he also played a match for a team in which he scored 67 runs with the help of 9 fours and 2 sixes. He was caught out. However, in most of the photos taken during this time, he appeared without a mask.
On the matter, Ganaur SDM Ravinder Patil said that permission has been granted to open the stadium but rules have been laid down for it. He said he had no information about the match.