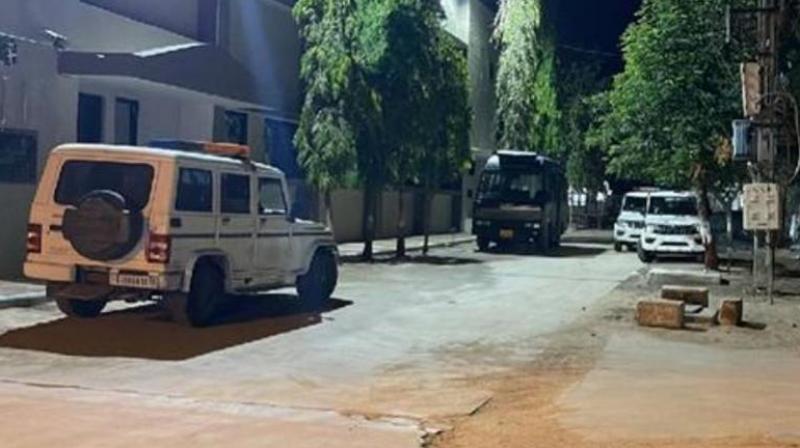 Police Conducts Raid in 17 Jails of Gujarat to Collect Info about Gangsters
The Raids began in Gandhinagar after a meeting of top officials
GANDHINAGAR: Gujarat Police has been conducting raids in jails across the state since Friday late night. The CCTV footage of the jails is being examined. According to information, police raids are underway in a total of 17 jails in the state, including Ahmedabad's Sabarmati Central Jail, Vadodara Central Jail, Surat's Lajpore Jail and Rajkot Jail. 1700 policemen are deployed in searching. The raids began in Gandhinagar after a meeting of top officials, including the state DGP, under the chairmanship of the Minister of State for Home Affairs.
The purpose of this operation is to find out about the suspicious activities of gangsters in prisons. Recently, the gangster Atique Ahmed, imprisoned in Sabarmati Jail, had killed Umesh Pal in the jail itself. It is believed that all this action has been taken after getting inputs from IB. It is worth mentioning here that Atique Ahmed had planned the killing of Umesh through a WhatsApp call from jail.
Notably, State Home Minister Harsh Sanghvi is present in the State Control Room. Along with this, Chief Minister of Gujarat Bhupendra Patel is also getting information about the action. 1700 police personnel along with senior police officers of all jails and city are engaged in this campaign. Prohibited items are being confiscated in jails. Minister of State for Home Affairs with the help of DGP Vikas, Head of Prison Department KLN Rao and IB chief Anupam Singh Gehlot are supervising the search operation.
A police convoy including Crime Branch SOG of Ahmedabad is present at Sabarmati Central Jail in Ahmedabad. Many criminals involved in many serious crimes including terrorism, murder, dacoity, extortion, serial bomb blasts are locked up in these jails in Gujarat.