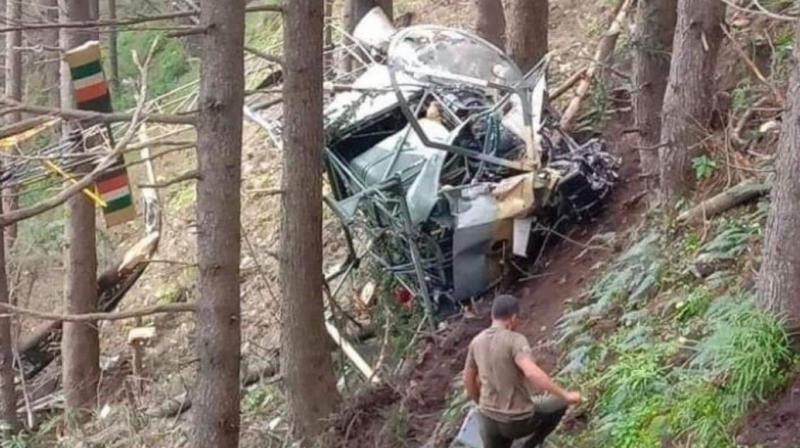 HELICOPTER CRASH-LANDS AT J&K's UDHAMPUR - 2 DEAD
Jammu: Two Army pilots killed as the helicopter crash-lands on a hill in Shiv Garh Dhar area, near Patnitop tourist resort in Udhampur district of Jammu and Kashmir. The incident reportedly occurred between 10.30 am to 10.45 am , on 21st September, 2021 on Tuesday, when the chopper caught in bad weather, officials said, adding the helicopter belonged to the Army Aviation Corps.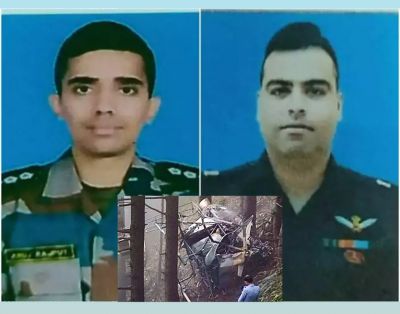 The Defence spokesperson, Lt Col Devender Anand said, "Today, during a training sortie in Patnitop area, Indian Army's Cheetah Helicopter crash-landed in Shiv Garh Dhar area in Udhampur district. Two pilots were injured and evacuated to the hospital and they could not survive."

The two young pilots of the Army Aviation Corps, Major Rohit Kumar was from Noida West, Major Anuj Rajput was a resident of Panchkula district. A cloud of sadness spread all around his neighborhood in Sector-20-Panchkula, as news of the tragedy spread. His parents - KS Arya, a former commercial pilot and now an advocate, and his mother - Usha, a government school teacher – have left for Udhampur.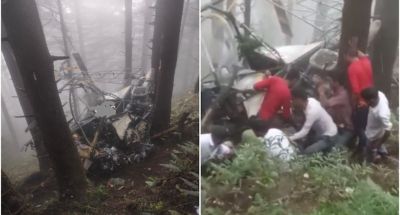 An alumnus of St John's Chandigarh, the officer had got engaged to a teacher this July, and the families were in the process of finalizing the wedding date when tragedy struck.
Capt Uppal revealed that Major Rajput had survived another accident about a year ago. "A Cheetah helicopter had got stuck in a high-voltage wire. Anuj was lucky as the power also had been switched off at the time due to repair works. Sadly, he could not survive this crash," said Capt Uppal.

As per the information, Major Rajput and his partner Major Rohit Kumar of Ace City, Noida West in the NCR, were on a training operation when their Cheetah helicopter crash-landed. The two pilots were injured in this incident and evacuated to a hospital nearby, but could not survive. Pictures of the incident purportedly show villagers trying to retrieve the injured personnel from the badly mangled chopper.