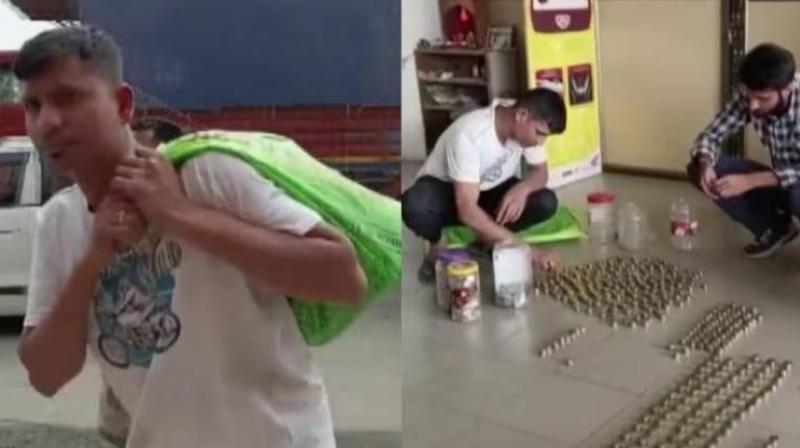 Mohammad Saidul Haque
Mohammad Saidul Haque wanted to buy a new scooter with his hard earned money
Assam: A man from Assam has grabbed headlines by buying a two-wheeler for himself. He has set an example that when there is courage, no dream remains unfulfilled. According to the news, Mohammad Saidul Haque is a resident of Sipajhar area of Darrang district of Assam. Saidul Haque runs a small shop in Guwahati. He wanted to buy his own scooter for many years and started saving money for it. He went to the agency with a sack full of coins to buy a two wheeler.
Muhammad Saidul Haque, who set an example of patience and determination, is now very happy. He said, "I run a small shop in Boragaon area and it was my dream to buy a scooter. I started collecting coins 5-6 years ago. Finally I have fulfilled my dream. I am really happy now. Saidul Haque went to a showroom in his neighborhood and bought a scooter. For this he collected Rs 90,000 coins."
Collecting so many coins was a big battle, but an even bigger issue was buying scooter from these coins. Shopkeepers often refuse to accept so many coins at once but the agency owner was delighted when he learned about Saidul Haque. A two-wheeler showroom owner said, "When my executive told me that a customer had come to our showroom to buy a scooter with worth Rs 90,000 in coins, I was happy because I had seen such news on TV. I want him to buy a four wheeler."