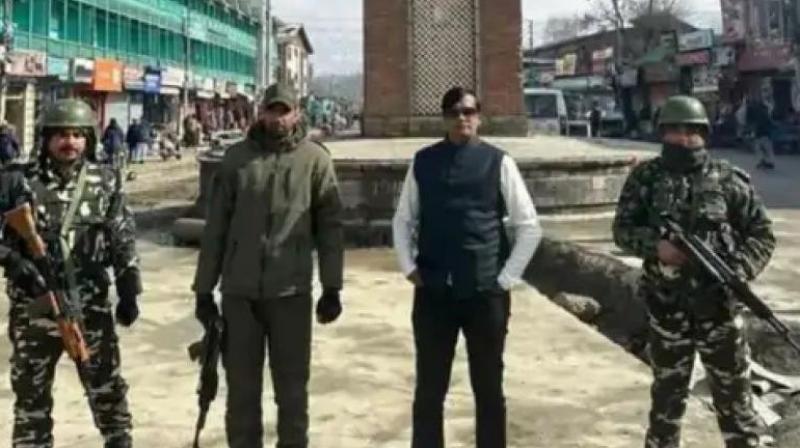 Rogue Claiming to be a PMO Officer Arrested
A Case has been registered against Kiran Patel 
SRINAGAR: Police have arrested a rogue, who claimed to be a PMO officer in Jammu and Kashmir. The accused has been identified as Kiran Bhai Patel from Gujarat. He used to describe himself as Additional Director of PMO. Reportedly, the accused was availing the facilities of Z Plus Security, Bulletproof SUV and five star hotels.
On the basis of suspicion, the police started investigation and the officer turned out to be fake. He was arrested 10 days ago but the probe was kept a secret. Police disclosed the arrest on Thursday. The Rogue has written in his Twitter bio that he is a Ph.D qualified. However, the police is also investigating his degree. Kiran Patel visited Jammu and Kashmir for the first time in February. During the visit, he availed all the government facilities. He has posted several videos of his visit to Jammu and Kashmir on his Twitter handle. 
According to the reports, Kiran Patel held meetings with officials on ways to bring more tourists from Gujarat. According to sources, the police were alerted about the rogue by the intelligence agency. A case has been registered against Kiran Patel under sections 419, 420, 467, 468, 471 of the IPC.