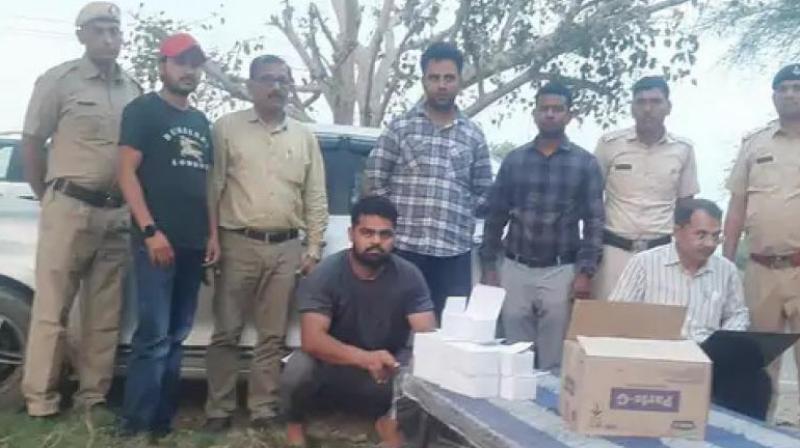 Haryana Police Arrests Kabaddi Player with 700 Steroids Injections
The Anti-Narcotics Cell Team is interrogating him for further investigation
HANSI: The Haryana Police arrested a state-level kabaddi player with 500 steroid injections from Hansi district. 200 banned vaccines have also been recovered from his possession. The consignment of vaccines were being supplied to Punjab players. The arrested player has been identified as Ajay, a resident of Medina in Haryana. The anti-narcotics cell team is interrogating him in the case for further investigation.
The Anti-Narcotics Cell team received information about a Swift Desire vehicle number HR 12 AF 6262 containing narcotics. During a blockade at Hansi Data Road on Jagga Bada Minor Bridge, vehicles were stopped for checking under the leadership of team in-charge Sumer Singh. 
On the spot, Drug Control Officer Dinesh Rana and Gazetted Officer Dr. Sudhir Malik directed the officers to search a car. During the search, 500 drug pills were recovered from Ajay's possession. The police will present him in court on Friday and remand him for further questioning in the matter.