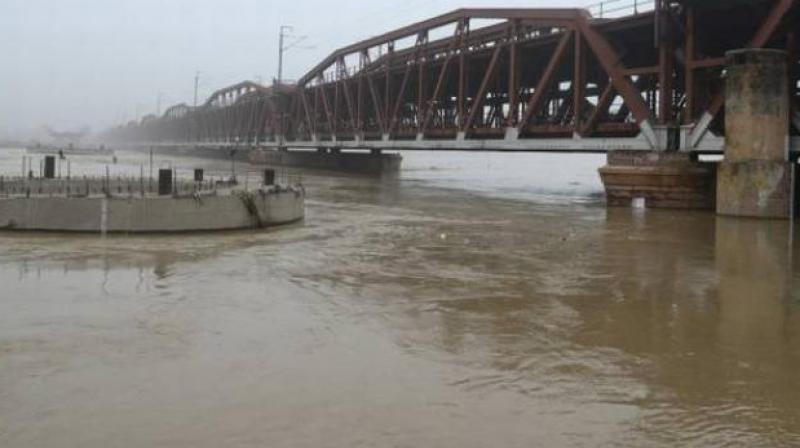 Haryana will maintain status quo on Yamuna water supply till May 21
The Haryana government today told the Supreme Court that it would maintain status quo on the supply of Yamuna river water to Delhi till May 21. The apex court asked the Delhi government and the Delhi Jal Board (DJB) to request Haryana for the maintenance of status quo on water supply and directed Haryana to take an independent decision on the matter. A bench of Justices Madan B Lokur and Navin Sinha said the Upper Yamuna River Board (UYRB) should deal with the issue and it would be appropriate if the Delhi government approached the Board. The Delhi government withdrew a plea filed by the DJB in the apex court and said it would approach the Board immediately for release and continuation of drinking water supply from Haryana. The court was hearing the DJB's plea alleging that Haryana had reduced by one-third the supply of Yamuna water to the national capital, leading to a grave water crisis.  "We expect the Board to meet and sort out the matter amicably between Delhi and Haryana," the bench observed. One of the functions of the UYRB, set up by the Centre in 1995, was to regulate and supply water from all storage sites and barrages up to the Okhla barrage in Delhi, in accordance with the agreements between the governments of the six basin states of Uttar Pradesh, Himachal Pradesh, Uttarakhand, Haryana, Rajasthan and Delhi.
Will maintain status quo on Yamuna water supply, Haryana government to SC
On May 11, the apex court had slammed the UYRB for not doing their job pertaining to distribution of river water among the beneficiary states and asked it why should the courts do its work. Haryana government had earlier told the top court that it was facing a "huge distress" for water as it was receiving only half the supply from Hathni Kund barrage located in the Yamuna Nagar district. Haryana had, however, said it would continue supplying 150 cusecs of water to Delhi till May 15. Delhi had earlier said there was a shortfall of 120 cusecs of water of Yamuna river daily for the national capital. The DJB had contended that Haryana was supplying Delhi only 330 cusecs of water daily as against 450 cusecs a day, which was agreed upon between the state and the Union Territory. It had claimed that due to curtailment in the water supply to Wazirabad reservoir, the plant was running at reduced capacity leading to a "grave water crisis" in the city. The DJB had sought directions from the apex court to Haryana to supply the entire 450 cusecs of water per day continuously and daily to the Wazirabad reservoir.