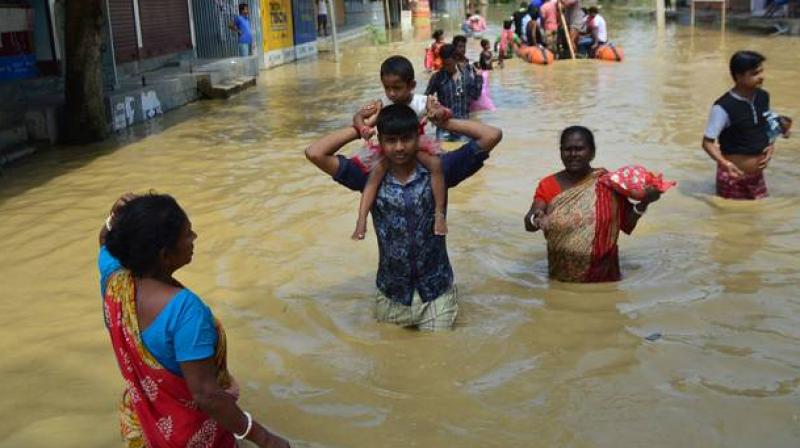 People wade through waterlogged streets
The flood situation in Tripura deteriorated today with the rain-fed Khowai river inundating fresh areas rendering thousands homeless and damaging roads and crops, officials said. While two lives were lost on Wednesday, a 50-year-old farmer was washed away by the Khowai river and his body was recovered from Sonalata area yesterday, they said.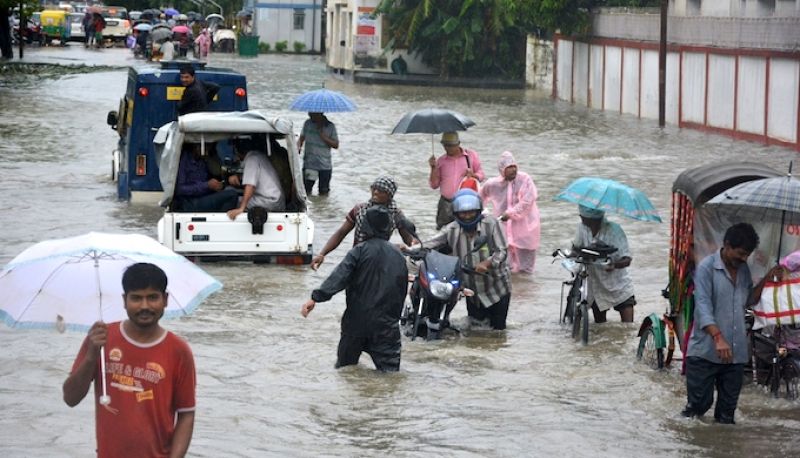 The recent floods in Agartala disrupted city life
Around 2,000 flood affected people took shelter in freshly opened relief camps this morning as the water level of the Khowai has been swelling following continuous rain since last night, Additional District Magistrate (ADM) Uttam Mandal said. Currently, 6,000 people are marooned in Khowai district, he said, adding it has caused extensive damage to road connectivity as well as crops. Vehicular movement has been disrupted in different places of the district as some wooden bridges collapsed due to gushing water.
The Kalilashshar sub-division of Unakoti district, which was badly affected by the flood, is yet to recover from the disaster with over 21,000 people still in relief camps. The National Disaster Response Force (NDRF), Assam Rifles and Tripura State Rifles (TSR) personnel are engaged in the distribution of relief materials and providing medical aids to the flood-hit people.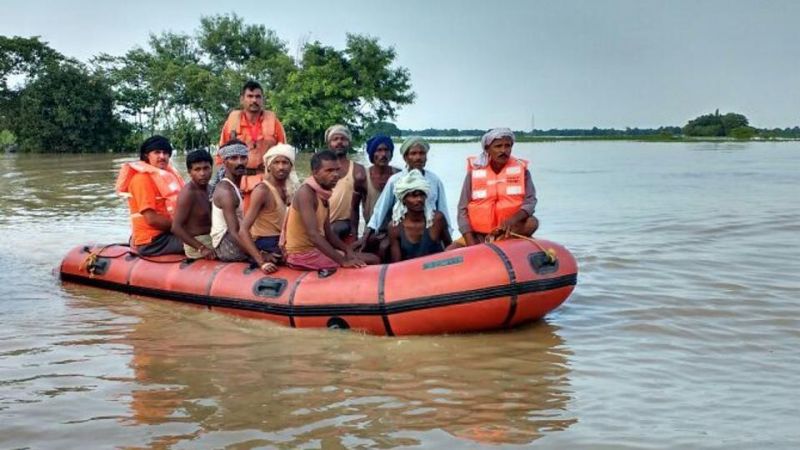 NDRF team rescuing flood-hit people
District Magistrate of Unakoti district, Sandeep Rathod said a 110-member team of NDRF had come from outside the state to help the local administration. Around 40,000 flood-hit people have already taken shelter in 173 relief camps and the number may increase due to fresh flood in Khowai district, said an official of State Emergency Operation Centre (SEOP).