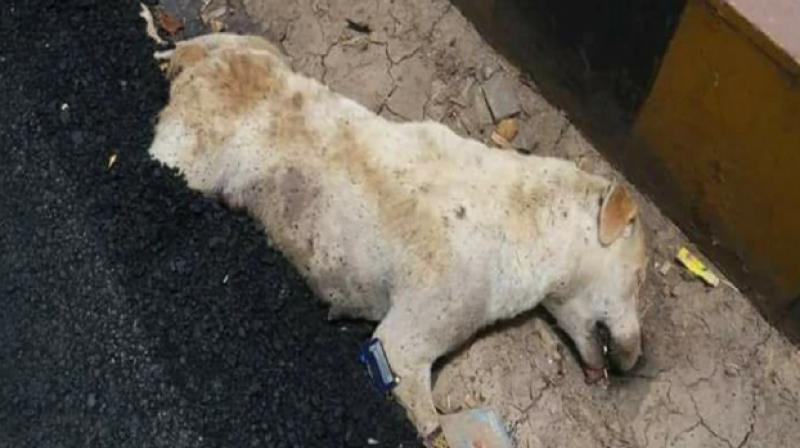 Social media angry after dog buried alive in Agra
Social activists and dog lovers vented their anger on social media over the insensitivity of construction workers after a video purportedly showed they buried a dog alive under bitumen while laying a road in the Taj city Agra. The barrage of angry comments prompted Agra's Sadar police department to register an FIR against unknown persons. The SHO said they were trying to identify the accused.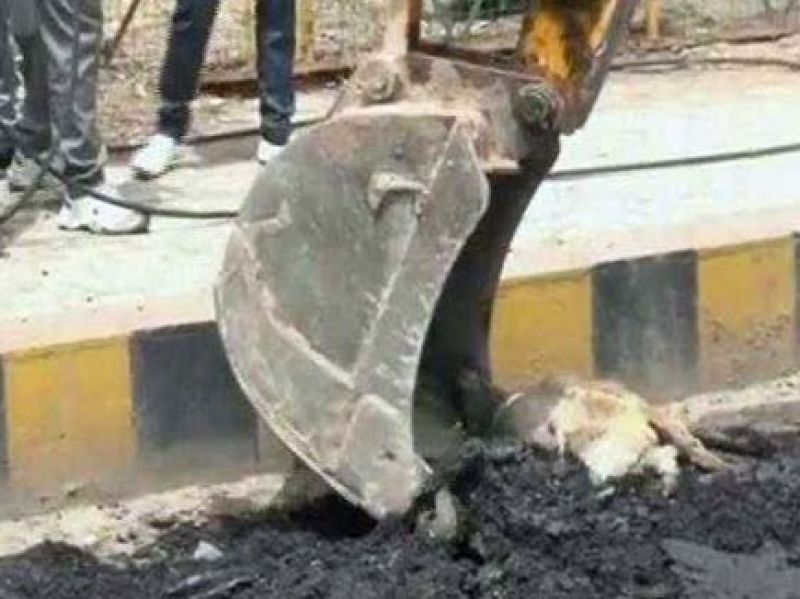 A dog buried alive under bitumen
"A fresh layer of coal tar was being laid on the road from Phool Sayyed crossing towards the Circuit House and the Taj Mahal. A dog was sleeping on one side of the road. Instead of chasing the animal or removing it physically, burning coal tar was poured over it. Later, a road roller crushed the animal. The body has now disappeared," social activist Naresh Paras told PTI. Paras said a case under the Prevention of Cruelty to Animals Act was filed with the police.
Area residents demonstrated outside the Sadar police station in Agra to demand action against the "dog killers."  The photographs of the half-buried dog were shared on Facebook early today. A number of people reacted angrily and sought action against the people responsible for the incident. Anand Rai, a social activist, said: "Height of cruelty." Anuradha Sharma, a Facebook user, was "speechless". Saloni Rana lamented "what else these insensitive people can do.

Prevention of Cruelty to Animals Act
Should be criticised and punished... where's the world going!!" Senior journalist Sunayan Chaturvedi said, "(it was) an act that shames humanity." The project's contractor in-charge said an inquiry was underway and "those found guilty would be shunted out as punishment.