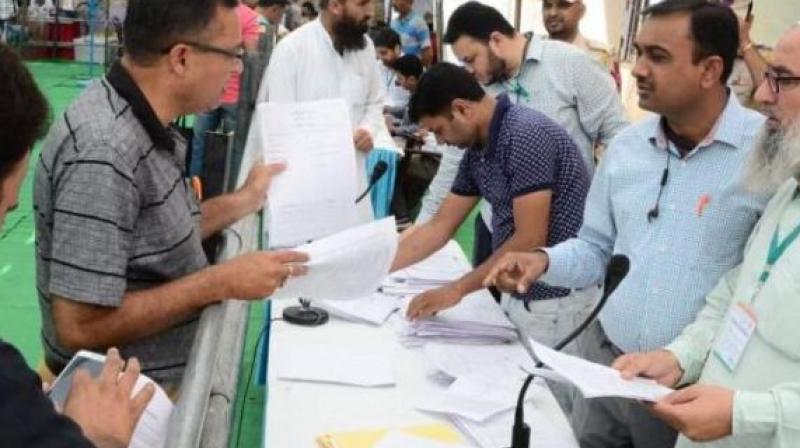 Jammu: The border district of Rajouri has recorded the highest polling percentage of 55, followed by 47 in Poonch, 34 in Kargil and 33 in Jammu at 11 am in the first phase of 4-phased urban local body and municipal elections in Jammu and Kashmir, officials said.  They are followed by 26 per cent in Leh, they said. In the outskirts of Jammu, voters queued up before polling stations from 7 AM and the voting has picked up in most of the areas. 
Union minister Jitendra Singh cast his vote at a polling station in Trikuta Nagar. He criticised the National Conference and the PDP for boycotting these polls.  In the first phase, 1,204 candidates are in the fray for 422 wards. The voting is on in 75 wards of the Jammu municipal corporation, where 4,42,159 voters will decide the fate of 447 candidates in the fray, at 505 stations.  The polling is taking place in three municipal corporation wards in Srinagar city, municipal committees of Achabal, Bandipora, Baramulla, Badgam, Chadoora, Devsar, Handwara, Khansahib, Kokernag, Kupwara, Kulgam and Qazigund in Kashmir, Leh and Kargil in the Ladakh region.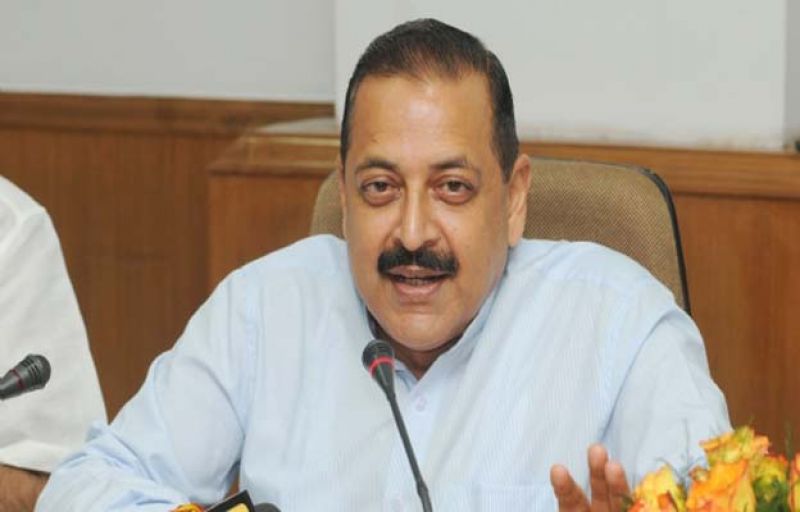 Union minister Jitendra Singh
In the Jammu region, polling will take place for municipal committees of Akhnoor, Arnia, Bishnah, Jurian, Kalakote, Khour, Nowshera, Poonch, RS Pura, Rajouri, Sunderbani, Surankote and Thanamandi.  According to the election department, around 17 lakh electors are eligible to vote in the four-phases in 1,145 wards across the state.  Security officials said that elaborate arrangements have been put in place to ensure peaceful conduct of the elections.  The polling began at 7 am Monday and will determine the fate of 1,283 candidates -- the highest in any phase -- who are trying their luck from 247 wards in Jammu, 149 in Kashmir and 26 in Ladakh.
While the candidates have left no stone unturned to woo the voters in the Jammu and Ladakh regions, the campaigning has been a low-key affair in the Valley, where threats, violence and boycott by the state's two main parties -- the NC and the People's Democratic Party (PDP) -- have cast a shadow over the polls. The second phase covering 384 wards is scheduled for October 10, the third covering 207 wards on October 13 and the last phase covering 132 wards on October 16. The counting of votes will be done on October 20.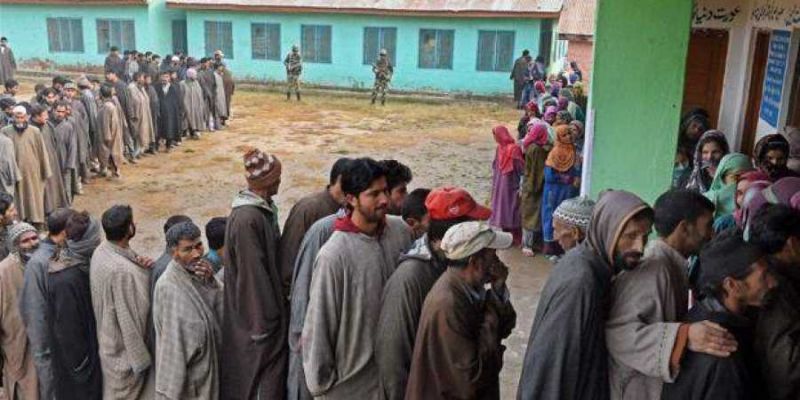 Polling is taking place in three municipal corporation wards
The last election to the municipal bodies in the state was held in 2005 through secret ballots and the five-year term expired in February, 2010. As many as 2,990 candidates are in the fray for the four-phased elections covering a total of 1,145 wards, including the municipal corporations for the twin capitals of Jammu and Srinagar. As many as 2,137 candidates are in fray from Jammu, 787 from Kashmir and 66 from Ladakh. 244 candidates -- 231 in Kashmir and 13 in Jammu -- have been declared elected unopposed.
The NC and the PDP have boycotted the polls over the challenge to the validity of Article 35-A of the Constitution and got support from the Communist Party of India (Marxist) and the Bahujan Samaj Party (BSP), who too have decided to stay away from the election, leaving the Bharatiya Janata Party (BJP) and the Congress in a direct contest... (PTI)