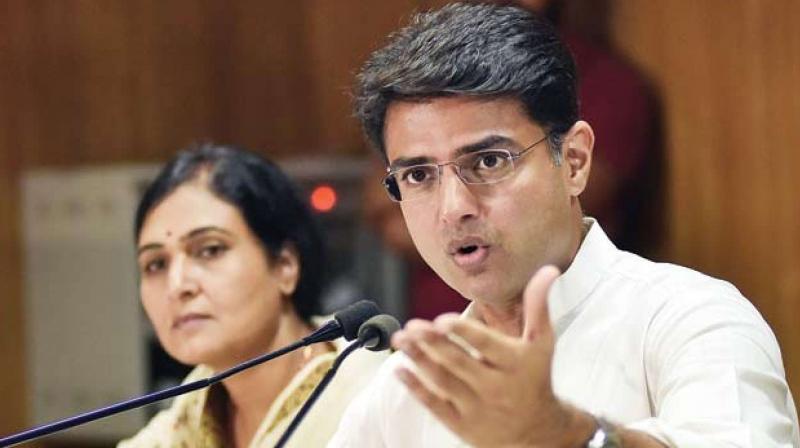 Sachin Pilot
Accusing the BJP of misleading people in the name of religion, Rajasthan Pradesh Congress president Sachin Pilot asked if the saffron party shows concern and talks about temples only to seek political advantage in elections. Hitting out at the BJP and Chief Minister Vasundhara Raje, Pilot said the BJP has emotionally exploited people and misled them. "BJP has been doing politics with temples at the centre of it. The party has always worked to force its divisive thought and mislead people in the name of religion," Pilot said in a statement here.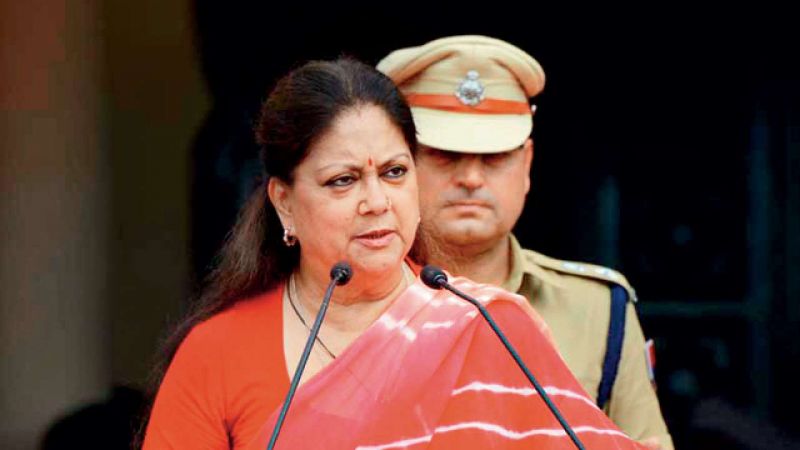 Chief Minister Vasundhara Raje
He said over 300 temples were demolished in the state capital for the construction of the metro corridor. Pilot alleged that while some of the idols sustained damages in the process of shifting of temples, a number of them were stolen. He said Chief Minister Raje, who began her "Rajasthan Gaurav Yatra" after offering prayers at the Charbhujanath temple in Rajsamand district, should reply to the questions raised by the Congress.  Pilot said his party would raise 40 questions for Raje during 40 days of her 58-day "yatra".