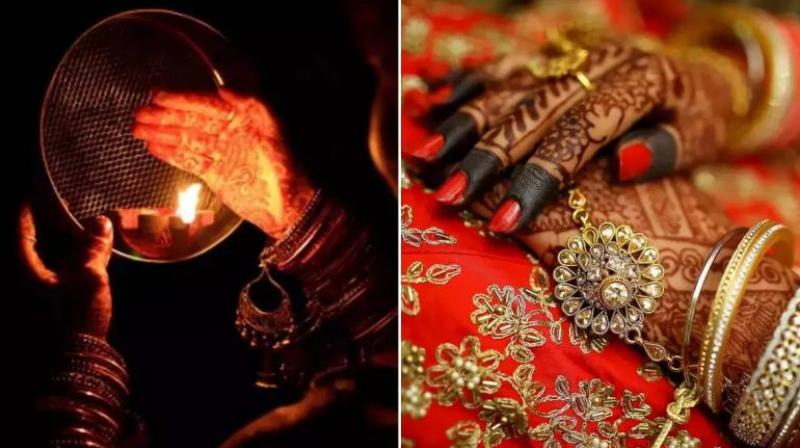 Gold Price News, Karwa Chauth 2023
Gold Price News: Price of 24 Carat Gold Falls by Rs 500 to Rs 1000 per 10 Grams Ahead of the Festive Occasion
Gold Price Latest News: As the nation gears up to celebrate the auspicious festival of Karwa Chauth on November 1, a day prior has brought a silver lining for gold shoppers. The price of gold, a treasured commodity for many Indian households, has witnessed a notable decrease on the eve of Karwa Chauth, providing some respite to those planning to purchase gold jewelry for their beloved wives on this special occasion when married women fast for the long life of their husbands.
In most major cities across the country, the current price of 22 carat gold ranges between ?56,500 to ?57,400 per 10 grams. Notably, 22 carat gold is the preferred choice for jewelers, given its blend of durability and beauty. The dip in gold prices will certainly be welcomed by individuals looking to make precious purchases in anticipation of Karwa Chauth.
Gold Price ahead of Karwa Chauth in India: Gold Price Today in Major Cities.....
On this second day of the week and the eve of Karwa Chauth, the price of 10 grams of 24 carat gold has decreased by a significant margin, ranging from Rs 500 to Rs 1000. The festive season traditionally sees a surge in the demand for gold, which can lead to fluctuating prices. In several cities across the country, the price of gold hovers around the Rs 62,000 mark.
On October 31, 2023, the price of 24 carat gold in the National capital, Delhi, was Rs 62,540 per 10 grams, while the price of 10 grams of 22 carat gold stood at Rs 57,350.
In the city of Ahmedabad, located in Gujarat, 22 carat gold was priced at Rs 57,240 per 10 grams, and 24 carat gold at Rs 62,430 for the same quantity.
Chennai, the capital of Tamil Nadu, saw 22 carat gold priced at Rs 57,150 per 10 grams, with the retail price for 24 carat gold being Rs 62,350 for the same quantity.
With the dip in gold prices, shoppers have a timely opportunity to invest in this beloved precious metal, ensuring that the festival of Karwa Chauth is celebrated with both devotion and elegance.