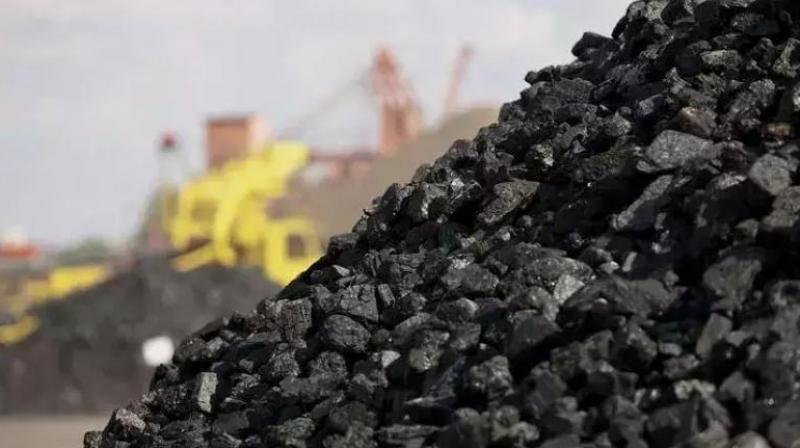 For Representative Purpose Only
Imported Coal Facilities and Plants Distant from Mines Most Affected
NEW-DELHI: A Recent report by the Central Electricity Authority (CEA) has sounded an alarm about dwindling coal reserves in 86 thermal power plants across India, with a special concern for six facilities relying on imported coal. As of October 18, 2023, these power stations are teetering on the edge, with their coal stocks at 'critical' levels, defined as falling below 25 percent of the normal supply.
The Report reveals that out of 181 coal-based thermal power plants monitored by the CEA in the country, 86 are facing a coal crisis. Among these, six are dependent on imported coal to meet their energy demands. The combined capacity of these 181 plants amounts to a substantial 206 GW.
According to the CEA's daily report, the situation is most dire for 148 domestic coal-based power plants situated far from coal mines, boasting a collective capacity of approximately 149 GW. These facilities currently hold a meager 29 percent of the normal coal reserves, with a total of just 12.7 million tonnes as of October 18, 2023, compared to the benchmark of 43.5 million tonnes.
In contrast, coal-based power plants in close proximity to coal mines exhibit a healthier outlook, maintaining 81 percent of their coal reserves compared to the standard level. The combined generating capacity of these 18 plants stands at about 40 GW. This proximity to mines appears to provide a buffer against critical coal shortages.
Notably, the CEA report highlights that 15 of the imported coal-fired power plants under its supervision report better coal stock positions, with 52 percent above the normal level. These 15 plants have a cumulative generation capacity of 17 GW.
In sum, the report underscores a challenging situation as these 181 power plants, collectively capable of generating approximately 206 GW of power, collectively hold only 38 percent of their coal target. The standard level of coal reserves should be at 54.3 million tonnes, while the current reserves stand at 20.4 million tonnes. The daily fuel requirement for these power plants is a staggering 28 lakh tonnes.
The dwindling coal reserves in these thermal power plants, particularly the imported coal facilities and those distant from mines, raise concerns about energy security and the potential impact on power generation. Experts emphasize that immediate measures may be necessary to avert a crisis and ensure uninterrupted power supply across the nation.