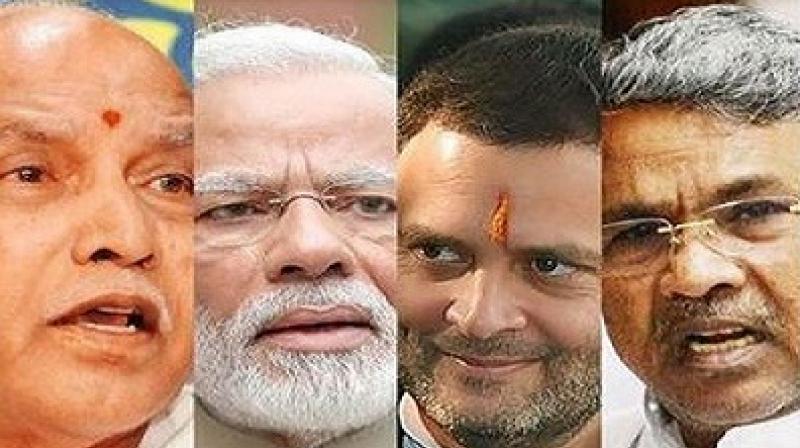 Bengaluru : The Karnataka Assembly election results threw up an unexpected suspense today, as a simple majority tantalisingly eluded BJP and the Congress quickly proclaimed support to third-placed JD(S) to keep the saffron party out of power .   All eyes are now on Governor Vajubhai Vala who will have to decide whether to call BJP, the single largest winner of seats, to try to form the government or go with the JD(S)-Congress combine, which together have a clear majority in the 224-member Assembly.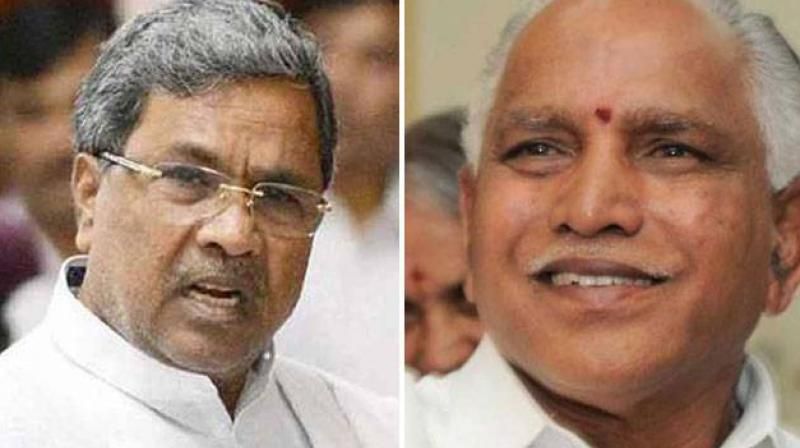 BJP falls short of majority,Cong-JD(S) join hands
Elections were held for 222 seats on May 12.  Both sides rushed to meet Vala, their vehicles slowly cutting through the throngs of party workers and supporters assembled outside the Raj Bhavan gates, and staked claim to power.   In a roller-coaster ride for BJP, it initially appeared that the party was set to return to power after a five-year hiatus with a resounding majority. But as all the trends became known, it appeared the party will fall a few seats short of the 112 needed to form the government.   "We had to be ready for any eventuality. So when there was a window, we chipped in," Congress leader Ghulam Nabi Azad told India Today TV.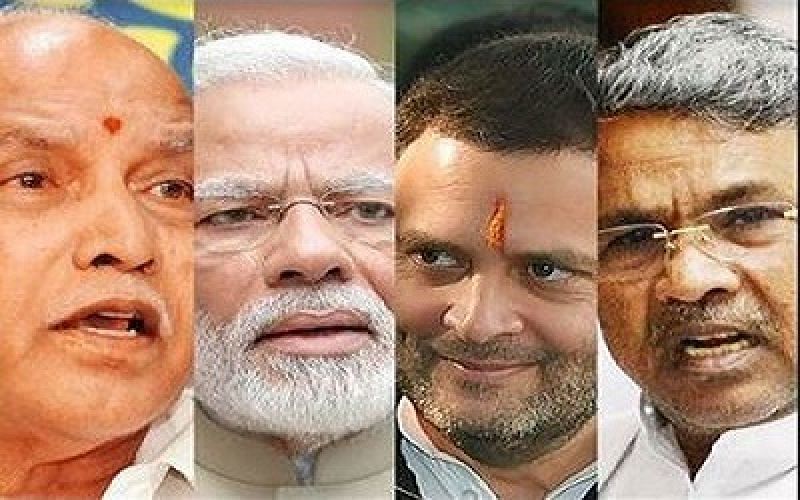 BJP falls short of majority,Cong-JD(S) join hands
"In the morning, it looked like the BJP will have enough to form the government, and on the basis of that BJP started celebrating also. Meanwhile, we fared well. JD(S) did not fare that well. And later, when the JD(S) and the Congress numbers swelled up, that was the time we felt we can make it," he said.   Azad's comments summed up the breathtaking daylong developments in an election seen as a bellwether for the 2019 general elections at a time when the saffron wave is sweeping the country. Karnataka was the only major non-BJP ruled state, and the party offices had reverberated with jubilation in the morning when initial trends put it ahead.   Several BJP and Congress leaders rushed to Bengaluru from the national capital.   The swift political manoeuvring by Congress in reaching out to JD(S) headed showed that it had learnt its lesson after the debacle in Manipur and Goa where it failed to form the government despite being the single largest party because of BJP's clever moves.