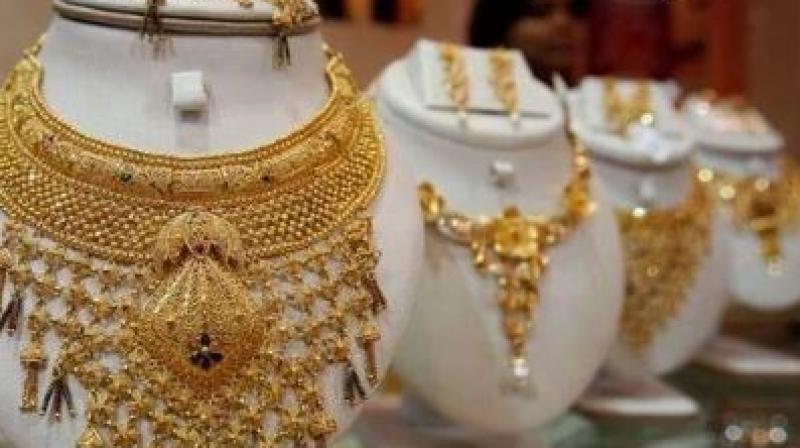 Gold
Geopolitical uncertainty fuels rise in demand, propelling gold and silver prices.
NEW-DELHI: The Gold and Silver prices have seen a steady increase for the second consecutive day, attributed to the ongoing conflict between Israel and Hamas. The India Bullion and Jewelers Association (IBJA) reported a rise of Rs 200 in the price of 24-carat gold, reaching Rs 57,532 per 10 grams in the bullion market today. Similarly, the price of 18-carat gold surged to Rs 43,149.
-- Silver Prices Also on the Rise
Alongside gold, silver prices saw a modest increase, climbing by Rs 135 to reach Rs 68,628 per kilogram compared to the previous rate of Rs 68,493 on Monday.
Anuj Gupta, Head of Securities (Commodities and Currencies) at HDFC, highlighted that during periods of global economic uncertainty, investors tend to seek the security of gold, anticipating that it will retain its value. This surge in demand may push gold prices further, potentially reaching 58 thousand, while silver prices may rise to 70 thousand.
Threefold Demand for Gold
In India, gold is sought after for three primary reasons, which are jewelry, investment, and the central bank's reserve holdings. The ongoing annual consumption of 700-800 tonnes of gold within the nation, with only 1 tonne being domestically produced, underscores India's heavy dependence on gold imports. Notably, The escalation of geopolitical tensions continues to impact the global market, driving the demand for precious metals like gold and silver as investors seek a haven for their investments amidst uncertain times.