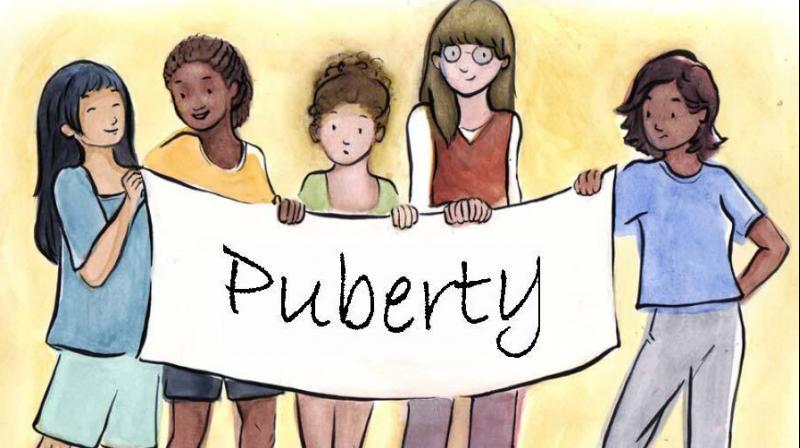 The nudge-nudge-wink-wink humor in the schoolboys' conversation caught Gurgaon teacher Manisha Gupta's attention. The boys stressed the word "period" when the school bell rang and looked knowingly at each other. That was when Gupta decided that she had to talk openly to her class about menstruation. "The boys seemed curiously amused when I brought up the topic of puberty. As I began to discuss the significance of the physical changes that the boys undergo at puberty, I could see their subdued expressions," Gupta said.
Menstrual Hygiene Day
The teacher knew how an 11-year-old schoolgirl with a blood-stained skirt could often become the butt of jokes for the boys in her class. "I told them only a menstruating girl will make a healthy wife," she said. As the world celebrated the fourth Menstrual Hygiene Day today – with campaigns across the country seeking to strip the stigma attached to it and creating awareness about menstrual hygiene - activists said the movement was incomplete without an equal participation of boys and men.
Dr. Surbhi Singh Speaks on Problems faced by women
"They are an integral part of society around girls and women, be it in school, at home or any other place. They are equally ignorant and curious about this natural process," said gynaecologist-activist Surbhi Singh. Often, insensitivity or lack of awareness about menstruation made girls - and even older women - nervous an embarrassed about their monthly cycles, leading to low self-esteem and shame.
Sex education had to start
Singh and Gupta said the sensitization of boys had to start early with sex education workshops in schools which could help clear misconceptions about the cyclical bleeding which occurs as the body sheds the lining of the uterus. Sex education had to start early, they stressed, because most girls hit puberty when they were 11 years old. Yet, the topic of menstruation was first introduced in school curricula only in class 10, they pointed out. Such sessions would also help instill confidence among girls, Gupta said.
Boys should be involved in buying sanitary pads like any other article to become comfortable with the idea
"Open discussions, documentaries on real life stories depicting menstruation as an essential part of growing up, and of course encouraging every girl to be proud of her womanhood, can normalize the topic of menstruation in schools," Gupta said. At home, Singh said sons should not be left out in discussions on menstruation. "They should be involved in buying sanitary pads like any other article so that they become comfortable with the idea," she said. Greater awareness can also lead to breaking old taboos, with the young taking the lead in this regard.
Project Sashakt workshop with school girls
"Girls can turn around and explain to their mothers why it isn't something to be ashamed of," said Saranya Das Sharma, a class 12 student and founder of Projekt Sashakt, which provides biodegradable sanitary napkins to underprivileged girls in and around New Delhi. In many families, menstruating women are not allowed to touch pickles because they believe it will turn bad if they did so. Menstruating women are not allowed into some temples, and, under some customs, made to stay in an outhouse during the period of bleeding.
Women are not allowed in temples and to touch pickles during menstruation
The young could end up changing the mindset of older people, which would percolate down to the next generation, Saranya said. The drive to eliminate taboos connected with menstruation has gathered momentum over the years and changed since the time Gupta's 15-year-old menstruating cousin was asked to eat on the floor while the rest of the family dined on the table back in the seventies.
Kerala became the first state to install sanitary napkin vending machines in schools
Thanks to the campaigns, menstruation is being demystified. Recently, Kerala became the first state in the country to make installation of sanitary napkin vending machines compulsory in all higher secondary schools. But the time has come for adolescent boys to say the word period without a snigger.