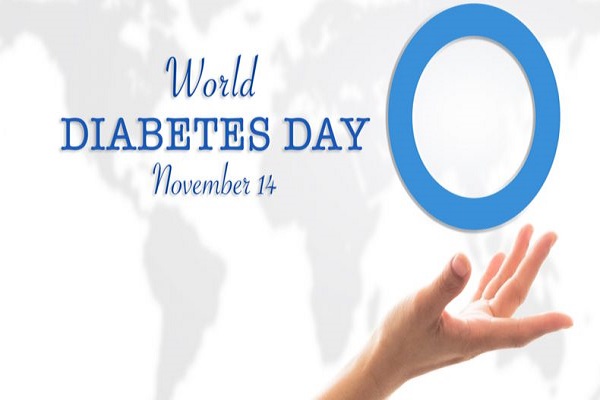 World Diabetes Day is the primary global awareness campaign focusing on diabetes mellitus and is held on November 14 each year. Diabetes impacts on health and economies, particularly through its deadly, debilitating and costly complications blindness, kidney failure, heart attacks and strokes, and lower limb amputations. About 7% of people with diabetes are at risk of blindness. The risk is highest in people with type 1 diabetes and those who have lived longer with the disease. 
Changes in the eyes are often insidious and are noticed only at an advanced stage when treatment can do little to restore vision. Like other complications of diabetes, vision loss is preventable through good management of the disease. Most importantly, blood glucose and blood pressure should be controlled and eyes should be regularly examined, and laser or other treatment administered as needed. 
Diabetes is largely preventable and treatable non-communicable disease that is rapidly increasing in numbers worldwide and in some cases, Diabetes is not preventable but can be treated with insulin shots. World Diabetes Day was launched in 1991 by the IDF and the World Health Organization (WHO) in response to the rapid rise of diabetes around the world. 
World Diabetes Day was being celebrated by over 230 IDF member associations in more than 160 countries and territories, as well as by other organizations, companies, healthcare professionals, politicians, celebrities, and people living with diabetes and their families. Activities include diabetes screening programmes, radio and television campaigns, sports events and others. WHO calls on governments, health professionals, civil society, researchers - all of us - to keep our "Eyes on Diabetes" and make a contribution towards improving the outcomes for people living with the disease.