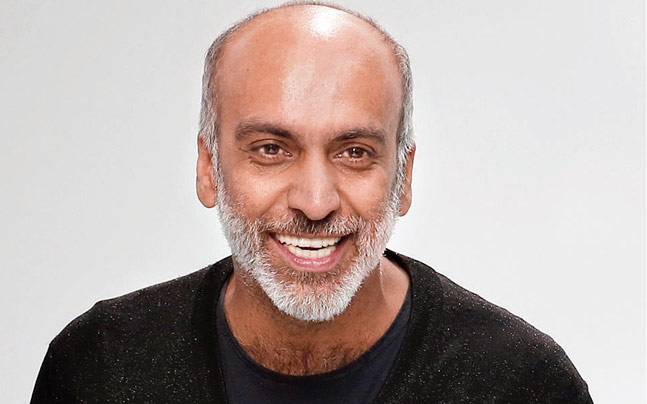 Mumbai: Manish Arora has been winning hearts on the international runway and the designer said in the past few years, the Indian fashion scene has evolved immensely as people are now more aware about the global trends.   

Arora, who has established himself as a brand internationally, presented his collection at the Lakme Fashion Week Winter/Festive 2017. It was the first time he showcased his latest Paris collection on the Indian runway.   "Ten years ago when I started showing in Paris there were hardly any people from India travelling there. Right now you go anywhere you see Indian people, not NRIs but people from India. 
They are now travelling a lot, they are seeing things and gaining experiences. "Around 60 per cent of our population is in the '30s and they all have this craving to learn and be a part of the global phenomenon, and fashion is one of them. Indians are now ready to go global," Arora told PTI.   
"That is the reason why I came back with the Manish Arora Paris brand. I had never shown it here before. I wanted to showcase here what I show internationally because the Indian market is now becoming open to things happening globally."   
The designer showcased his collection for the first time in Paris Fashion Week in 2007 and has been a regular since then. "It's been quite an adventurous journey. I have learned a lot in the past ten years. I have celebrated a lot. But I would say I have just begun."   
The designer said he might be working keeping the international sensibilities in mind, but in the past one decade he has always made sure to maintain the Indian ethos of the brand alive. "The craftsmanship in my clothes is very Indian but workmanship is very international. It is easy to understand. It is not like I am just making Mughal flowers. Even though I might use zardozi, but I will make stars or planets out of it.   
"My work is all about embellishments and techniques. It has tribal elements but it is very new. We use all luxurious fabrics." The Paris collection, which he showcased here last night, was titled "Cosmic Love".   The creations were a visual interplay of colours, styles, intricate silhouettes and designs. From Tribal Africa, Aztec prints to art deco touches, Arora created geometric patterns with patchwork and embroidery.   
Velvet appliques and optical illusion peacock embellishments in gleaming gold and green dominated the range.   Astrology played a major role for embroidery, as shooting stars and golden sun rays appeared on silk crepe drawstring dresses and cropped denim jackets.   
Swarovski crystals were used for paisleys that were embossed on burgundy tunic dresses and velvet gowns.   The colour palette included shade of mustard, tangerine, midnight blue, violet, fuchsia and royal blue. From denim tunics, tiered evening wear, satin quilted bombers, the look progressed to flowing wrap dresses, silk trouser suits, silver, silk and organza dresses, waistcoats, sweatshirts and skirts.   
Arora said he is now getting ready for his next show in Paris Fashion Week on September 28. The designer is also planning to expand his brand.  "I am the only brand, who has managed to be Indian, and be outside the country. I think till now it is me and I am happy about that. But at the same time it is all about having a strong identity and how much you can work hard. I trying to explore avenues outside fashion," he said. PTI