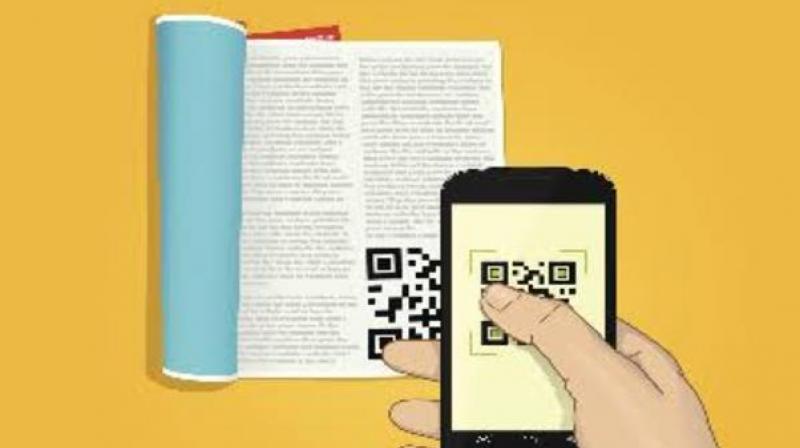 NCERT introducing QR code in textbooks
The National Council of Educational Research and Training (NCERT) has initiated the process of introducing QR code in their textbooks, a move aimed at helping students understand chapters better by watching a film or reading additional content on laptops and digital boards. Quick Response (QR) Code is a machine-readable code consisting of an array of black and white squares, typically used for storing web-links or other information for reading by the camera on a smart-phone.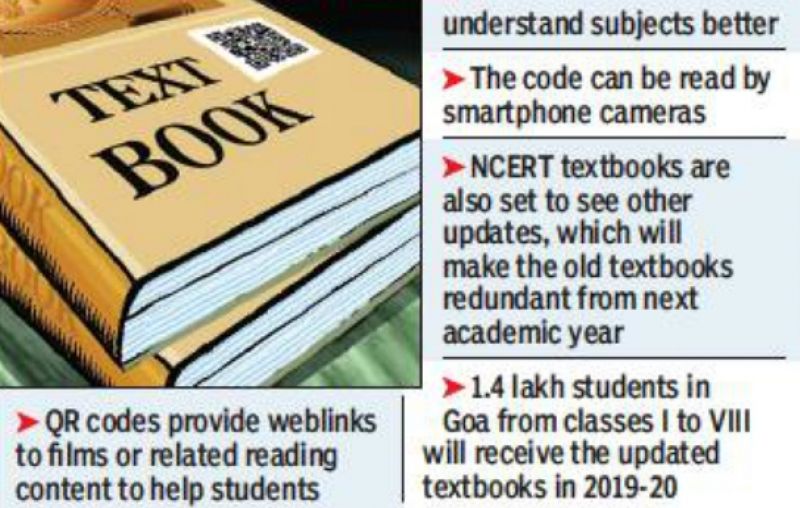 Quick Response Codes
We have started the process of identifying relevant supplementary material including videos, animations, powerpoint presentations, maps and e-content, a senior NCERT official said. These will be mapped with the content of each textbook from class 1 to 12 and will be linked with QR code, which will be printed in the textbooks, the official added. The codes are likely to be introduced from the 2019 academic session by when the required content would have been generated.