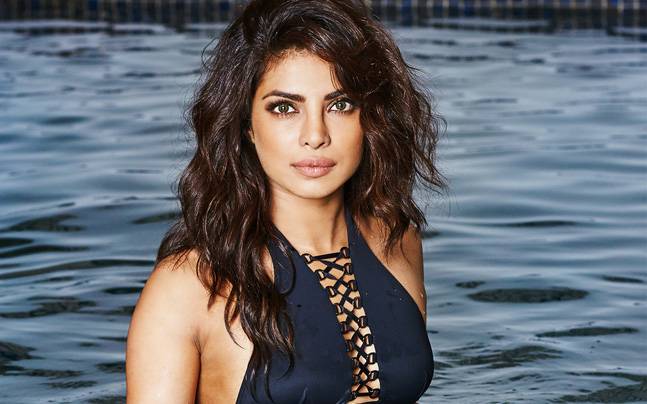 New Delhi: Priyanka Chopra believes that women have started to stand up against gender biases but the world is still not able to digest them being "vocal" about their choices.

The 35-year-old Bollywood star, who is having a dream run in Hollywood, says the movements like #MeeToo and Times's Up prove that women across the globe have been facing challenges and India is no different.

"Gender equality and women empowerment are global issues. Every country has its cultural problems. But women's health and women's rights are global problems. I live in America and in India as well. And because women are going through problems across the globe we have #MeToo campaign and women coming out. Women being vocal is still new to the world," Priyanka told PTI in an interview.

"As a society, we need to focus on what are we doing for our women and children."

The actor, who is a UNICEF Goodwill Ambassador and has been attached with the organisation for over a decade, was on a 16-hour-long trip to India to formally introduce the 2018 Partners' Forum, a platform which works towards improving the health and well-being of women, children and adolescents.

The Forum will be hosted by Ministry of Health and Family Welfare of India in collaboration with the Partnership for Maternal, Newborn and Child Health (PMNCH) this December.

In it's fourth edition, the forum will bring together over 1200 participants from 100 countries.

Priyanka, who was in Delhi in December last year to support a similar initiative by UNICEF, says she is passionate about the cause and never misses a chance to promote it.

"I am very passionate and emphatic about the causes I support. Whatever I can do to bring people's attention to this forum I will do it. This forum is not about supporting a cause. It is a way of life. It is how things should be," she says.

Also present at the event were Union Minister Health and Family Welfare, Jagat Prakash Nadda and Former President of Republic of Chile and incoming board chair of PMNCH, Michelle Bachelet Jeria.  PTI