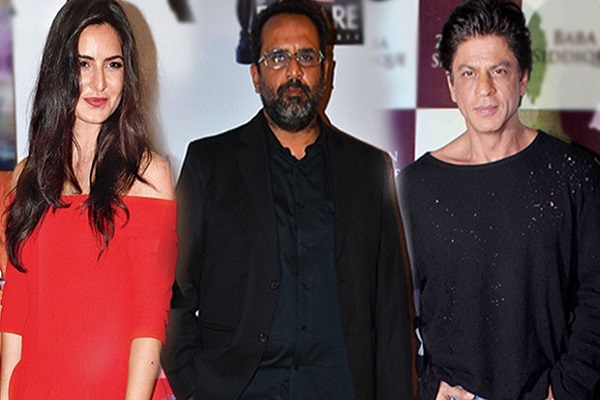 Mumbai: Filmmaker Aanand L Rai is happy the way his forthcoming project "Zero" is shaping up, and is specially pleased with Katrina Kaif who, he says, has added warmth to the film's sets.

Shah Rukh Khan, who stars in "Zero" as a vertically challenged man, has been posting pictures from the sets and once quipped how Katrina has become his and the film's new social media manager.

Rai, who is working with Kaif for the first time, said it is wonderful to have her on the sets.

"She is having a lot of fun doing this. Thanks to her and the entire set because the film is technically and emotionally so difficult it was important for certain kind of people to associate with it who would create an atmosphere like this on sets," Rai told reporters.

"That's what Katrina is doing. She keeps an atmosphere of friendship and fun on the sets...which is so nice of her and the entire team, to have this kind of atmosphere on sets, all around," he said.

The filmmaker is happy with the way the audience received the movie's teaser earlier this year and is excited the way it is shaping up.

"The feedback is very nice but my attempt is to present to the audience what I am feeling in my heart, completely. With Shah Rukh sir, I am feeling I am achieving that. We are having so much fun while making the film, it is what I look out for, I am hoping we could present all of that on screen too," he said.

Rai said now his focus is to deliver a film which will surpass the audience's expectations.

"Wait a little bit more, I've almost reached a point where I can openly talk about 'Zero'. Give me two months more, I'll finish the shoot and have lots to tell you...I'll try hard that the film delivers more than what it is promising you now," he said.

The filmmaker was speaking at a special screening of "Ba Ba Black Sheep" here last night.  PTI