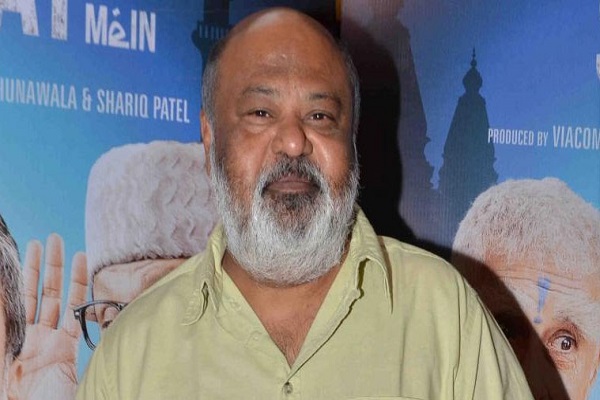 Mumbai: From playing 'Kallu mama' in "Satya" to essaying the role of 'Judge Tripathy' in "Jolly LLB", Saurabh Shukla continues to be a Bollywood favourite when it comes to layered characters and the actor says he feels privileged that filmmakers still consider him for such interesting parts.

Shukla, who features as a power hungry politician in his latest release "Raid", says he is happy with the way things have shaped up for him in the industry in the past 25 years.

"I find myself fortunate as I have played roles that were praised, loved and talked about, whether it was in 'Satya', 'Barfi', 'Jolly LLB' or 'Hey Ram'. I have no regrets and complaints. I keep praying that good roles keep coming to me," Shukla told PTI.

The actor adds that the script and the director are still the primary factors that attract him to a project.

Shukla says his role in the Ajay Devgn-starrer was quite challenging for him as he has never explored his dark side as a performer.

"I am lucky to have got such a character. I am this dark, evil person. This was quite a challenging part as I have played grey characters earlier but not dark.

"I was excited and scared as to whether I will be able to make the mark or not. I always feel a maker plays an important role as he has a great influence on actor. I have respect for Raj Kumar as his films has lot of layers and characters," he says.

The actor says he still "get jitters when I start a new work and it is because I start from a blank mind."

The crime drama, which released last Friday, has already minted Rs 47.27 crore at the box office.

Shukla will begin work on his next film, tentatively titled "Democracy", from the first week of April. In the film, directed by Anubhav Sinha, he plays a politician but with a different shade. His next release is Sudhir Mishra's "Daas Dev".

He will also get back to direction with a political satire that will be produced by Nikkhil Advani.

"The film is a comedy. It has shades of politics, it is more of human spirit, celebration of triumphs of human aspirations. I am still writing it and hopefully by the end of the year we will go on floors. We have not thought of actors and title for the film, it is all work-in-progress," he says.  PTI