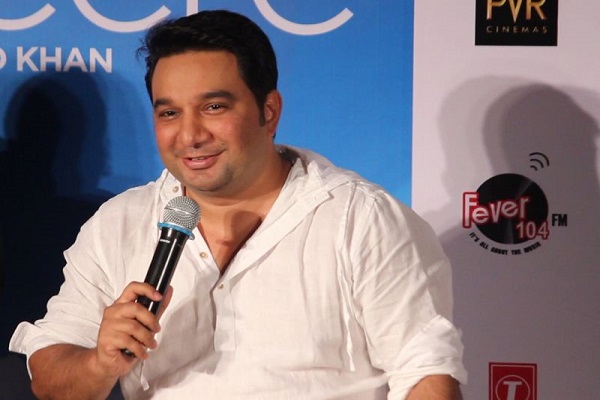 Mumbai: He made his directorial debut in 2004 with "Lakeer", but Ahmed Khan says soon after his second film, "Fool n Final", he decided to take a break from direction as he did not want his creativity to be a "salve of Friday".

The choreographer, who will be returning to the director's chair with "Baaghi 2", says he decided to take up the project as he wanted to work with lead actor Tiger Shroff and producer Sajid Nadiadwala.

"I was quite done with direction. I did not want to be a slave of 'Friday'. I had an ongoing career in choreography and I also produced two films in between. I had ad films to do.

"Almost every year I was offered three-four films, the offers were good but somehow I did not feel like doing it or was caught up with other work. After over nine years I got offer from Nadiadwala, who is like my elder brother and Tiger was there too, so I said yes," Ahmed told PTI.

The makers recently realised the remixed version of '90s chartbuster track "Ek Do Teen" from "Tezaab". Actor Jacqueline Fernandez has recreated the dance number, which originally featured Madhuri Dixit .

Ahmed says the song is his personal favourite and he wanted to popularise it again by bringing out the new version

"It is my personal love for the song and so we got it. Now that we have taken the song people should appreciate it. Today's audience generation now knows about 'Ek Do Teen'.

"I am not saying we have done a great job, even we are doing business as it is a hit song so we have taken it. At the same time see the benefit, we are taking it to another generation, giving it a life," he adds.

The upcoming action venture, which is a sequel to the 2016 hit "Baaghi", is produced by Sajid under his banner Nadiadwala Grandson Entertainment. Also featuring Disha Patani, the film will hit the theatres on March 30.

Ahmed, who started his career in Bollywood as a child artiste, says if not movies he would have pursued a career in martial arts.

"If I would not have been a choreographer or a filmmaker I would have been a martial artist teacher. I am a black bet in Taekwondo, Taichung, I have done MMA.

"I have gone for tournaments. I have broken all parts of my body. Two-and-half-years back I was kicked in my neck and I got tinch of a vertigo and after that I stopped. I wanted to increase my level but my wife stopped me saying I need to relax now," he says.  PTI