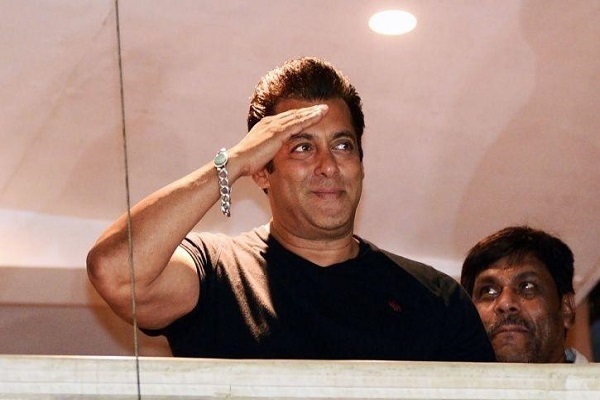 Mumbai: A Mumbai court today cancelled a bailable arrest warrant against Bollywood star Salman Khan in the 2002 hit and run case, in which the Maharashtra government's appeal against his acquittal is pending before the Supreme Court.  

Earlier this month, the court had issued the warrant against the actor for not furnishing the surety as per the directions of the apex court. Khan, 52, today appeared before Additional Sessions Judge M G Deshpande and completed all the formalities of furnishing the surety, after which the court cancelled the warrant.  

In February this year, he had approached the apex court seeking discharge of his surety given by his former publicist Reshma Shetty, stating that he wanted to replace it with the surety of his bodyguard Shera alias Gurmeet Singh Jolly. The top court, which is hearing the appeal filed against his acquittal in the case by the state government, had allowed his plea on February 23. He was asked to comply with the process.  

The sessions court had issued two notices to Khan this year - once on March 5, which was received by his father, and another one on March 16. In December 2015, the Bombay High Court acquitted Khan of all criminal charges for lack of substantial evidence. He was acquitted seven months after the sessions court held him guilty. 

The actor was accused of running his car over some persons sleeping on the pavement in suburban Bandra in 2002. One person died in the mishap. The trial court had awarded him a five-year jail term.  

A court in Jodhpur had on April 5 sentenced the actor to five years in jail for killing a black buck in 1998. On April 7, Khan walked out of the Jodhpur jail, where he spent two nights, after a sessions court here granted him bail in the case. PTI