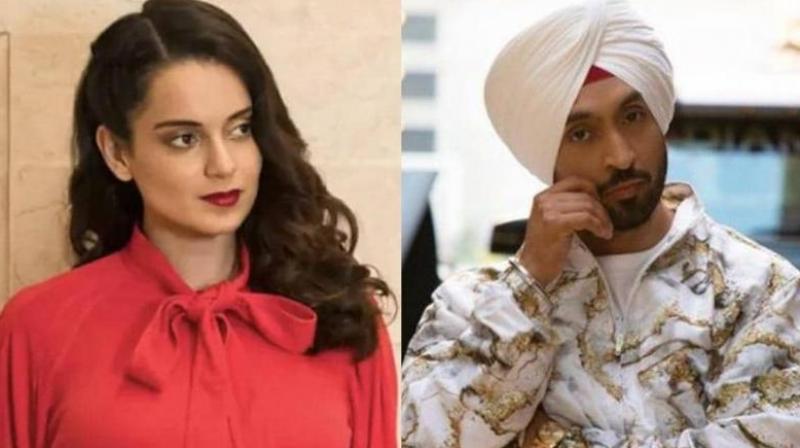 Kangana Ranaut and Diljit Dosanjh
Days after an ugly spat with Diljit Dosanjh, Bollywood actress Kangana Ranaut on Friday once again tagged
Mumbai: Days after an ugly spat with Diljit Dosanjh, Bollywood actress Kangana Ranaut on Friday once again tagged the popular Punjabi actor-singer in one of her tweets.
Responding to a tweet on farmers' protest by Manjeet Bagga, Ranaut urged the Twitter user to explain it to "local krantikari (local revolutionary)" Diljit Dosanjh in the Punjabi language.
Thank you paji local krantikari @diljitdosanjh ji ko punjabi mein samjhado please ????
Mujhse bahut gussa ho gaye the woh jab maine samjhane ki koshish ki ???? https://t.co/KOe1Qljxcm

— Kangana Ranaut (@KanganaTeam) December 11, 2020
"Mujhse bahut gussa ho gaye the woh jab maine samjhane ki koshish ki (He got infuriated when I tried to explain last time)," further tweeted Kangana Ranaut.
Manjeet Bagga had posted a handwritten note, trying to explain the stance of protesting farmers and that of the Centre as regards the farm laws.
"Is this truly a farmers' protest? Take a look and decide for yourself," captioned Bagga.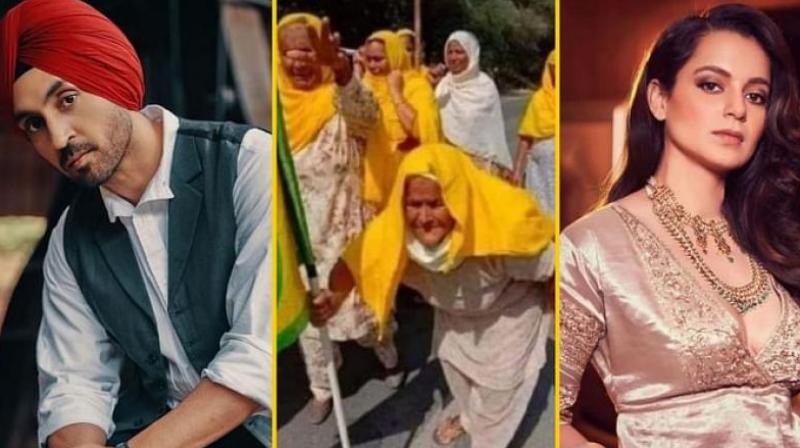 Diljit and Kangana
Responding to Bagga's post, Kangana took a sarcastic jibe at Diljit.
Earlier this month, the Twitter war between Diljit Dosanjh and Kangana Ranaut became a trending topic on the microblogging site. Hashtags #DiljitDestroysKangana and #DiljitVsKangana trended on Twitter.
It all began when Diljit slammed Kangana for misidentifying an elderly Sikh woman, who had participated in the farmers' protest, as Bilkis Bano of Shaheen Bagh. The Punjabi actor-singer had also shared a video of the elderly lady in question, saying that she was Mahinder Kaur.