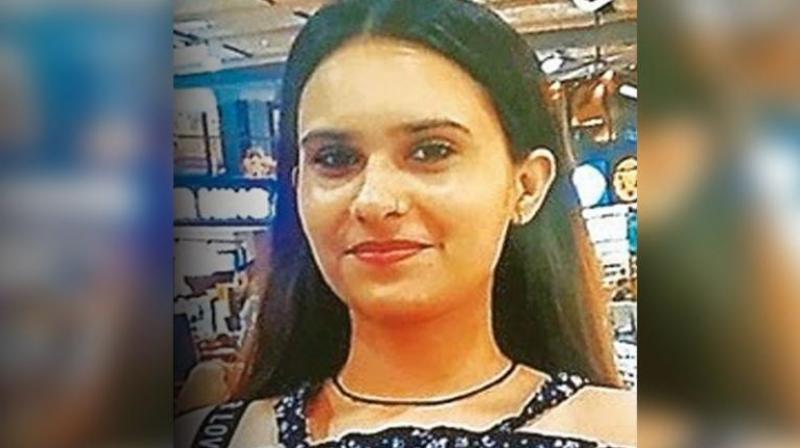 Punjabi Actress & Model
In a Heart-Wrenching Event, 24-year-old Inayat, Takes Her Own Life in Zirakpur
ZIRAKPUR: The Punjabi Entertainment industry mourns the loss of a promising talent as Inayat, a 24-year-old Punjabi actress renowned for her compelling performances in numerous music videos, ended her life at her residence in South City Society on VIP Road. Having made her mark in the world of modeling post-graduation, Inayat went on to grace the lead roles in four albums of Punjabi songs, captivating the audience with her on-screen presence.
Rajesh Chauhan, Assistant Sub-Inspector at the Zirakpur Police Station, received a distressing call from concerned neighbors at South City Society on VIP Road late at night, reporting a grim discovery in flat number 261. The lifeless body of Inayat, a talented actress and resident of Hoshiarpur, was found hanging in her flat, sending shockwaves through the community and the entertainment fraternity.
Inayat's brother, Akash, residing in Hoshiarpur, provided a heart-wrenching statement to the police, shedding light on his sister's mental struggles. The 24-year-old actress, who had been living independently in a rented flat within South City Society, battled mental distress for a considerable period. Tragically, on a somber Sunday, she took the extreme step of ending her own life by hanging herself from a ceiling fan. The family emphasized that her act was driven solely by the torment of mental distress, absolving anyone else of responsibility.
Following the statement furnished by the bereaved brother, the police invoked section 174 of the Criminal Procedure Code (Cr.P.C.). The necessary legal procedures were meticulously followed as the authorities took possession of the body, which was subsequently transported to Civil Hospital Derabassi for post-mortem. Post completing the required post-mortem examinations, the body was entrusted to the grieving family. This heart-wrenching incident serves as a stark reminder of the urgent need for heightened awareness surrounding mental health.