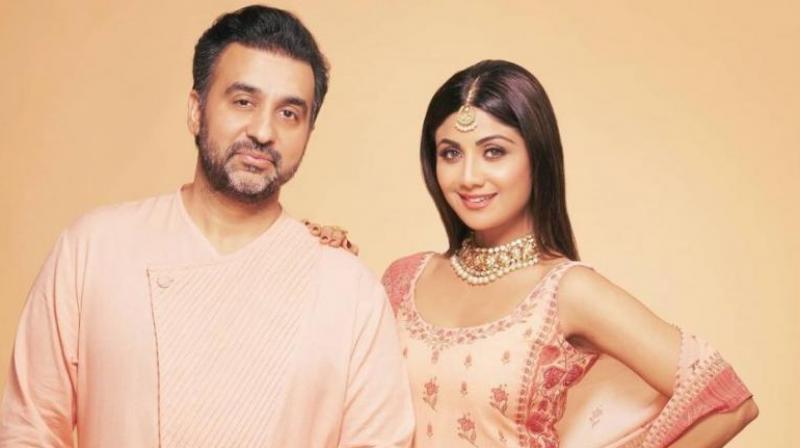 Raj Kundra & Shilpa Shetty
Social Media Announcement Leaves Fans & Media Abuzz with Questions
MUMBAI: Raj Kundra, the husband of Bollywood luminary Shilpa Shetty, has recently been a prominent figure in the limelight due to his forthcoming film, UT 69. However, on a surprising note, Raj Kundra took to his social media platform, formerly known as Twitter, last night, to make a cryptic announcement of separation without explicitly mentioning his wife, Shilpa Shetty.
The tweet posted by Raj Kundra has left many taken aback, with fans and the media speculating on the true meaning behind his statement. In his tweet, Kundra expressed, "We have separated and kindly request you to give us time during this difficult period." The unexpected announcement has stirred a mix of emotions among the public, leading some to ponder whether it's a genuine revelation or a clever publicity stunt.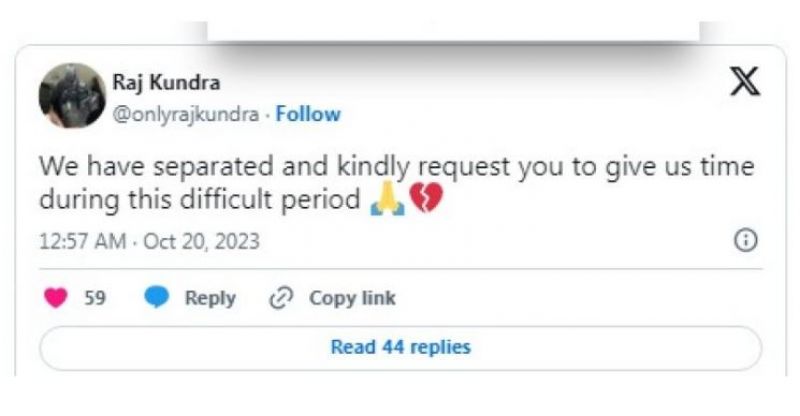 At present, Raj Kundra is in the spotlight due to the biographical film "UT 69," inspired by his involvement in a controversial video case. The movie's gripping trailer was recently unveiled, drawing attention to Kundra's personal life and cinematic endeavors. During the trailer launch event, Raj Kundra candidly discussed aspects of his personal life and took a moment to commend his wife, Shilpa Shetty, for her unwavering support during challenging times.
Notably, The Enigmatic tweet has ignited a flurry of speculation within the entertainment industry and among fans, as they eagerly await further clarification or statements from Raj Kundra and Shilpa Shetty.