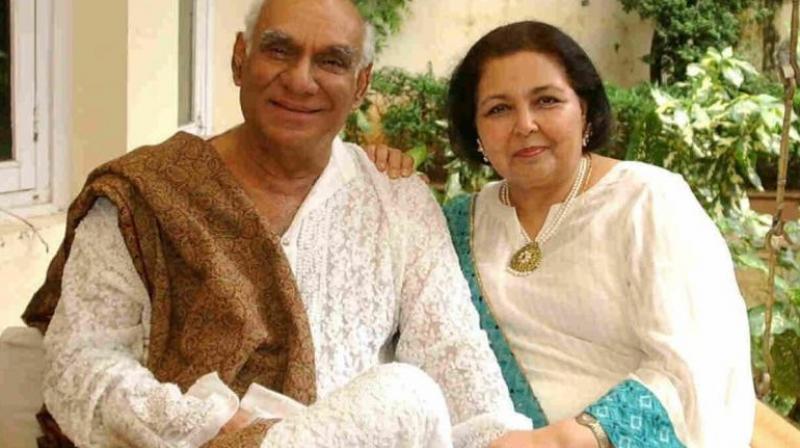 Late Yash Chopra & Wife Pamela Chopra
Pamela Chopra was last seen in Yash Raj Films documentary 'The Romantics'
MUMBAI: Famous director Yash Chopra's wife Pamela Chopra passed away at the age of 85 in Mumbai. There has been a wave of mourning in Bollywood. Pamela Chopra, mother-in-law of Bollywood actress Rani Mukerji and mother of Aditya Chopra, has also worked as a writer, co-producer and costume designer for Yashraj Films. Bollywood has received a big shock with the demise of Pamela Chopra.
Pamela Chopra was last seen in Yash Raj Films' documentary 'The Romantics', where she narrated her life journey to her husband Yash Chopra. Pamela Chopra had an arranged marriage with Yash Chopra in 1970. Pamela Chopra and Yash Chopra have two sons Aditya and Uday Chopra. Aditya Chopra is a film producer and director, while Uday Chopra is an actor and film producer.
Notably, Pamela Chopra has also sung songs in many films. Also, she was once seen in the opening song 'Ek Duje Ke Vaste' of Dil Toh Pagal Hai opposite Yash Chopra. Pamela Chopra also worked as a co-producer with her husband in several films.