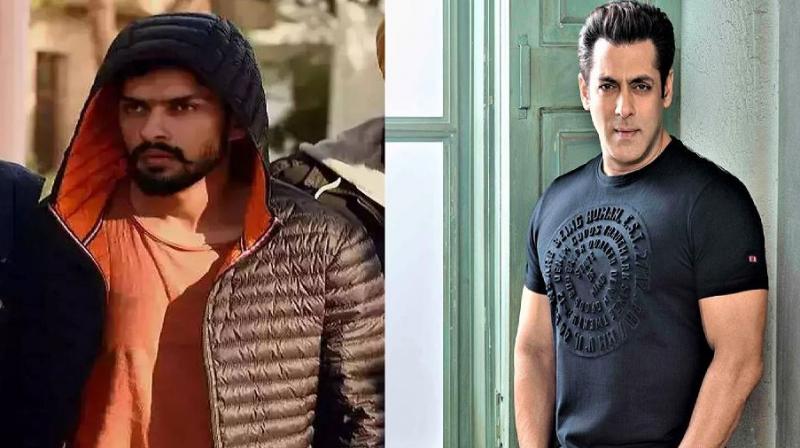 Lawrence Bishnoi Threatens Salman Khan
'Since Childhood, there is a lot of anger in my mind for Salman Khan'- Bishnoi
MUMBAI: Bollywood Superstar Salman Khan has received a fresh threat from notorious Gangster Lawrence Bishnoi. Bishnoi told Salman Khan, "Apologize for hurting the sentiments of my community, else you will have to face consequences." 
In a latest interview, Lawrence Bishnoi hit out at Bollywood star Salman Khan. He alleged that the superstar has hurt the sentiments of his community by shooting a blackbuck. In a interaction with a journalist (Private News Channel), Lawrence said, "There is anger and disappointment in our society for Salman Khan. He humiliated my society. A case was filed against him but he did not apologise. If he does not tender an apology, be ready to face the consequences. I will not depend on anyone else."
Bishnoi further said, "Since Childhood, there is a lot of anger in my mind for him. Will break his ego sooner or later. He should come to our temple and apologise. If our society forgives him, then I will not say anything."
Notably, Lawrence Bishnoi is currently lodged in central jail Bathinda. He has given an interview to a Private News Channel through video calling. The interview was telecast 'live' on Tuesday evening (March 14). There is no clarity that when the interview was actually conducted. Bishnoi has made many major revelations in the interview. 
As per the media reports, IG (prisons) Roop Kumar Arora said, "It is categorically denied that this interview has taken place in/from any of the jails of Punjab. It is further clarified that this Bishnoi is at present confined in the high security zone of central jail, Bathinda, where jammers are installed and it is not possible to make any communication from this zone. Strict surveillance is kept over his activities 24x7. Rumours that the interview was recorded from inside Bathinda jail are baseless. If anyone is caught spreading fake news to destroy the image of Punjab prisons administration, strict action as per law will be taken." 
It is worth noting here that on February 15, the Rajasthan police had taken Lawrence Bishnoi on a production warrant to Jaipur from Bathinda central jail. He was brought back to Bathinda on March 7 and kept in the CIA staff Bathinda custody. The gangster was taken back to Bathinda central jail on March 8. 
First Threat to Salman Khan.....
In 2022, a threat letter was found outside Salman Khan's house which read, "Moosewala jaisa kar doonga (You will suffer the same as Moosewala)." The note was allegedly sent by the members of the Lawrence Bishnoi gang. After the incident, the Maharashtra government had given Y+ security cover to Salman Khan. He was also issued a arm license for self-defence by the Mumbai Police.