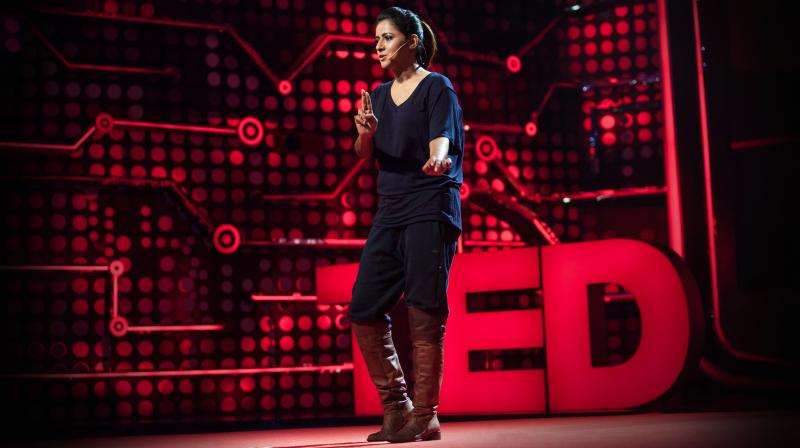 Sneha Khanwalkar likes life to happen to her - to doodle, travel, fall in love and get her heart broken - when she is not making music. The avant garde composer does not believe in "working too hard and earning too much money". When asked how she navigates work, Khanwalkar told PTI in an interview, "I've not been careful about what I do. I've been doing other things in life like learning to doodle, travelling, falling in love, getting my heart broken.
"I just feel you don't have to keep on working hard and earn too much money, I think you can just earn the amount you need. I'm part moody and part responsible. That is what inspires me. It makes me more eased out about life in general."  She burst onto the music scene with successes such as "Oye Lucky, Lucky Oye!", "Love, Sex Aur Dhokha" and "Gangs of Wasseypur" series. The music director says it was through films that she found a connection with music though she was introduced to the Gwalior gharana of Hindustani classical music at a young age through her mother.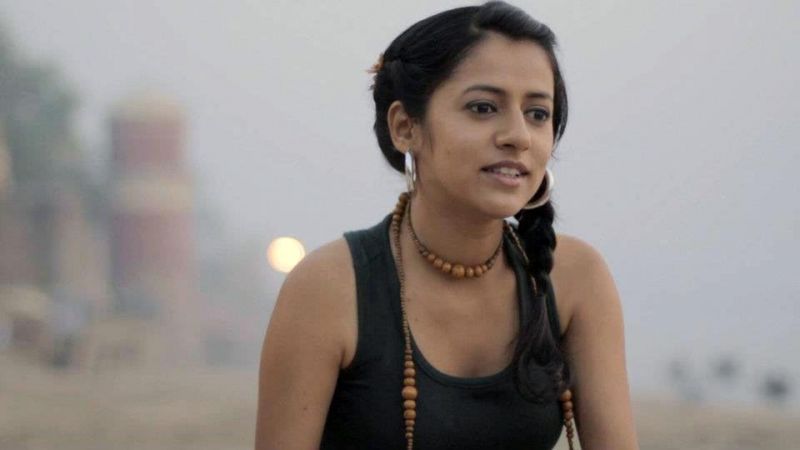 I'm part moody, part responsible
"I know music because of my family. I also used to sing and everyone knows how parents push you to sing everywhere so you can sing better than others. But often it becomes like 'Oh God, am I good enough? Am I not good?' Then you start thinking about music and later you start having a relationship with it.  "So when I started, I knew a little bit of music. I felt like I could play with it. I could be a part of films."  Her next stint is Nandita Das' "Manto". 
The composer says the film used poetry by Meeraji, Faiz Ahmed Faiz and Seemab Akbarabadi as lyrics. Recreating these words of the bygone era had a calming effect on her, she says. "Nandita and I used to sit and read the poetry together working out songs for the film. It was really nice. I felt I learnt something new."  Khanwalkar's style of music can be called bohemian and trippy that uniquely cuts across genres. But she says she does not create her "sound", she merely works with a bunch of interesting musicians to get the feel of the song right.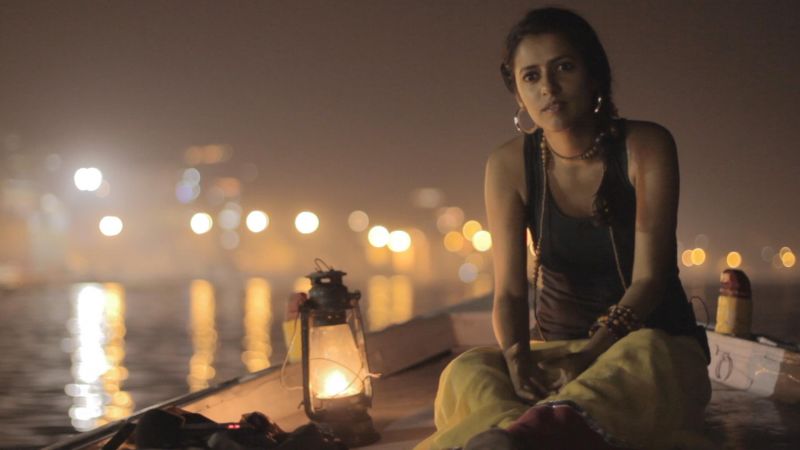 Nandita and I used to sit and read the poetry together
For "Manto", she has collaborated with Anjo John and Zubin Balaporia, among others. "I cast the right musicians, I think, for the right song. I just do it the way I feel will justify the emotions. Then it automatically sounds like my sound. I just do my thing.  "If I feel that I need an amateur piano player for a song then I don't call an expert. I won't hire a supremely amazing piano player and ask him to dumb down." 
Khanwalkar is only the second woman to be nominated for Best Music Director Filmfare (GOW) 28 years after Usha Khanna but she does not understand why people view her as a "female" first, composer last. "I know I'm seen as an independent, experimental, slightly rebellious composer, but why am I first viewed as a female? (It's strange) as I wouldn't even know what it is like to be a man."  She believes today an artiste has a journey, not "struggle". "It's not the '70s that we'll struggle. When you're trying to do something, you obviously need to go through a lot of learning process, it's not struggle