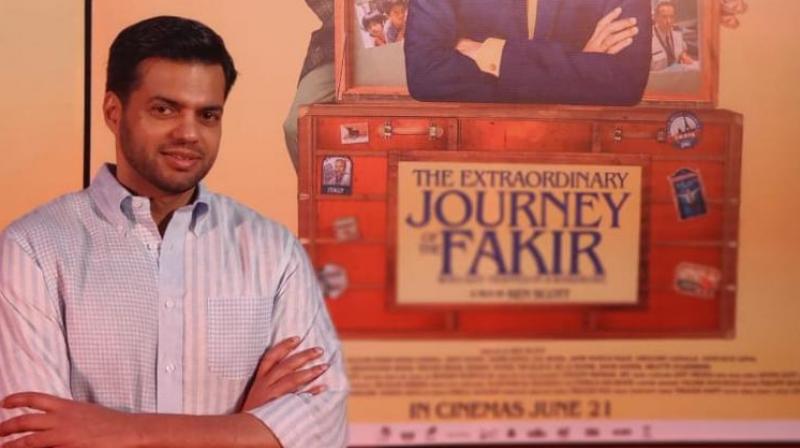 M! Capital Ventures, a Singapore based film advisory and investment firm co owned by Former investment banker Saurabh Gupta and Actor Gulzar Inder Chahal, has produced a movie 'The Extraordinary Journey Of The Fakir'. It will be released on 21st June in 163 countries including United States of America, UK, Singapore and India. The film was completed in a budget of Rs 125 Cr. It has been shot in six countries, and actors from six continents have worked in this film. Tamilian actor Dhanush is portraying the role of the protagonist in this one.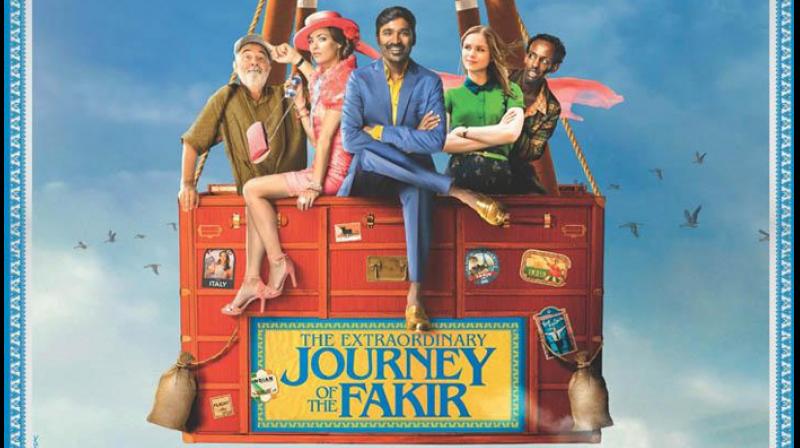 The Extraordinary Journey Of The Fakir
Directed by Ken Scott, this film is a French-English comedy-adventure film, based on a bestseller novel by  Romain Puertolas titled 'The Extraordinary Journey of the Fakir Who Got Trapped in an Ikea Wardrobe'.
The star cast includes Argentanian French actress Bérénice Bejo, American actress Erin Moriarty, Somalian-American actor Barkhad Abdi, and French actor Gérard Jugnot. Dhanush plays the character of Ajatashatru Lavash Patel in this movie who is a small time magician. He does not like to be poor and has a dream to travel to Paris one day. He does reach Paris and then is involved in a situational whirlwind. It is this situation which takes the story forward.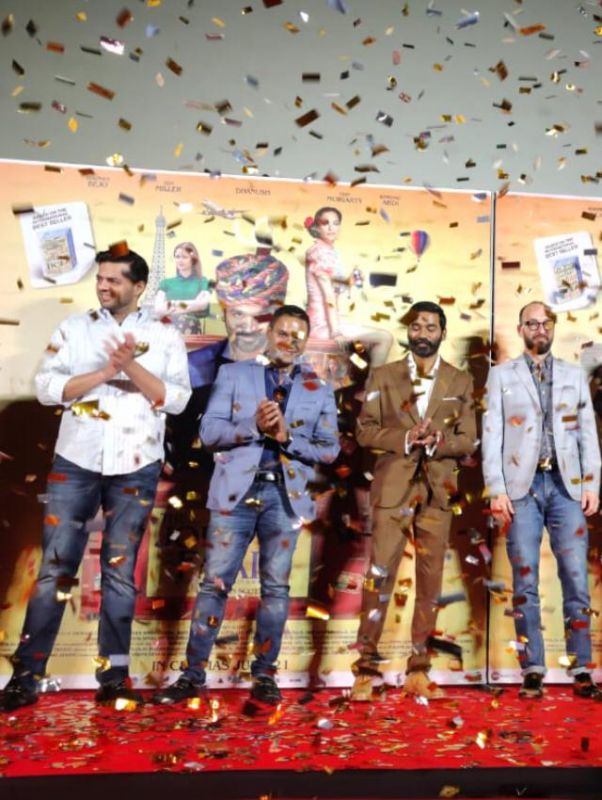 The ensemble at the trailer launch in Mumbai
The film had a world premiere in Paris in 2018. It has also been screened at the Norwegian International Film Festival 2018 and the Barcelona Sant-Jordi International Film Festival 2019 too. It has received positive reviews from audience and critics. The Tamil version titled 'Pakkiri' would be released too and distributed by Sashikanth of YNOTX.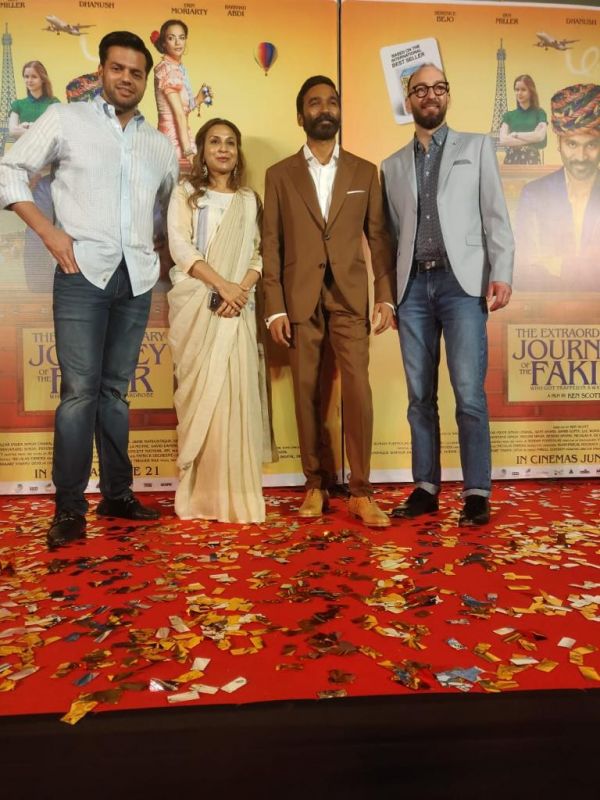 Gulzar Inder Chahal, Aishwarya, Dhanush and Ken Scott
The trailer of the movie was released in Mumbai and had the protagonist Dhanush in attendance with his wife, Rajnikanth's daughter Aishwarya. The partners of M! Capital Ventures Saurabh Gupta and Gulzar Inder Chahal were also present along with the director of the movie Ken Scott.