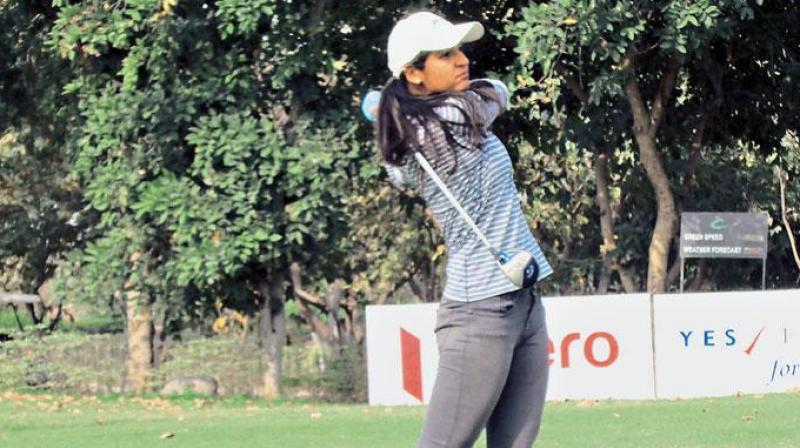 Tvesa Malik, who is having a terrific season with one win and four other Top-5 finishes in six starts, got off to a good start with a steady even par 72 in the seventh leg of the Hero Women's Professional Golf Tour at the Prestige Golfshire course.Tvesa, winner of the third leg in Pune, had an eventful start with a bogey followed by two birdies. Thereafter she had two bogeys on eighth and 11th and a birdie on par-3 17th for a 72.
Tvesa Malik,
That put her one shot clear of Amandeep Drall, who is still winless this season, and Gursimar Badwal, looking to add to her two earlier wins this year. Amandeep and Gursimar shot 1-over 73 each.Amandeep had two birdies against three bogeys, while Gursimar had as many as four birdies, but she also gave away five bogeys. Gursimar's four birdies were the most by any players on the first day.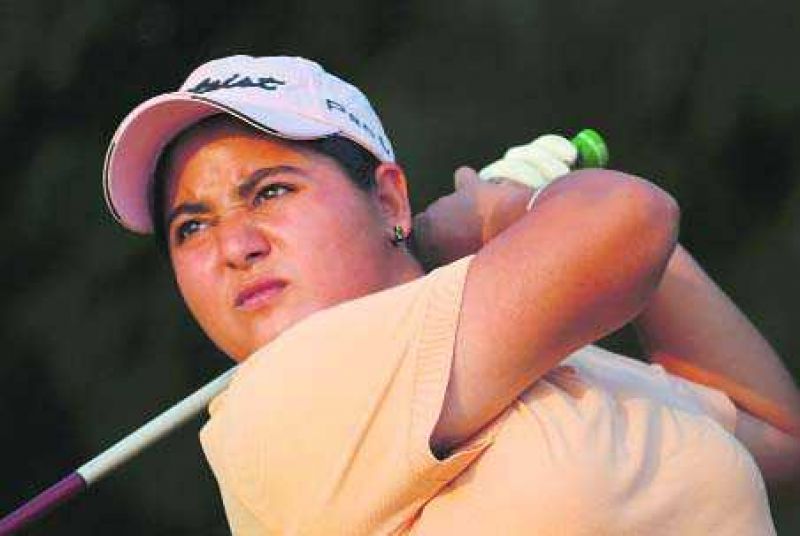 Amandeep Drall
Amateur Ridhima Dilawari (75) was sole fourth, while Smriti Mehra and Anisha Padukone carded 76 each to be Tied-5th. Another amateur Pranavi Urs (77) was seventh, as Millie Saroha, amateur Sehar Atwal and pre-tournament favourite Neha Tripathi were Tied-8th with rounds of 79 each.