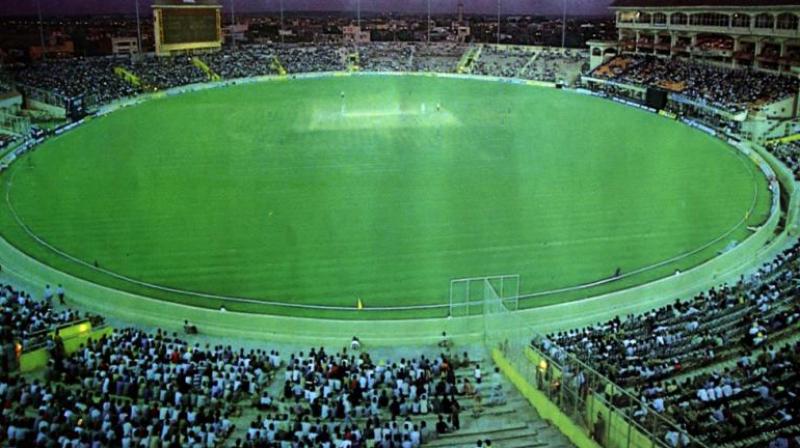 No Change in IPL 2023 Schedule amid Tense Situation in Punjab
On April 1, Punjab's home team Kings Punjab will face Kolkata Knight Riders
MOHALI: The Indian Premiere League (IPL) match will be held at the PCA Stadium in Mohali on April 1 amid ongoing protests demanding the release of the Sikh Prisoners and the tense situation erupted due to the action against Amritpal Singh. Preparations for the matches are going on at the IS Bindra PCA Stadium. Despite the high alert in Punjab, the Mohali district administration and organizers have not made any changes in the Indian Premier League i.e. IPL schedule.
On April 1, Punjab's home team Kings Punjab will compete against Kolkata Knight Riders. The online sale of tickets for the first two matches to be held at the Mohali Cricket Stadium has started. These tickets costs from Rs 1250 to Rs 9000.
Notably, The Protestors have staged protest about 2 km away from the PCA stadium for the release of the Sikh Prisoners. While the supporters of Amritpal Singh have staged agitation near Sohana Gurdwara Sahib. In view of the tournament, police teams from other districts will also be deployed in Mohali for security.
According to the Mohali district administration, the situation is under control and the administration is constantly in touch with the police officials. The administration will discuss various issues with the managers and stake holders. 
Indian Premiere League 2023.....
The Board of Control for Cricket in India (BCCI) officially announced the IPL 2023 Schedule on February 17, 2023. The 16th edition of the Indian Premier League is scheduled to have 70 league-stage matches and will be played across 12 venues over 52 days. 
The IPL 2023 will commence on March 31, 2023 with the opening match between Gujarat Titans and Chennai Super Kings in Ahmedabad at the largest cricket stadium in the world, Narendra Modi Stadium. The second match will be played between Kings Punjab and Kolkata Knight Riders on April 1 at Mohali. 
Reportedly, instead of 8, now 10 teams are going to play in the IPL. This time the teams of Lucknow and Gujarat have been included in the IPL.The matches will be played in the home and away format where all the teams will play 7 home games and 7 away games in the league stage. 
The list of the teams are as follows-  Gujarat Titans, Mumbai Indians, Punjab Kings, Delhi Capitals, Rajasthan Royal, Royal Challengers Bangalore, Sunrisers Hyderabad, Chennai Super Kings, Lucknow Supergiants and Kolkata Knight Riders. 
Auction....
Talking about the IPL 2023 auction, it saw a total of 80 players sold and collectively INR 1,67,00,00,000 was spent amongst the ten franchises in Kochi. English all-rounder Sam Curran emerged as the most expensive player in the history of IPL Auctions and broke all the records. The all-rounder announced his return to the Punjab Kings with a topmost bid of Rs 18.50 crore.