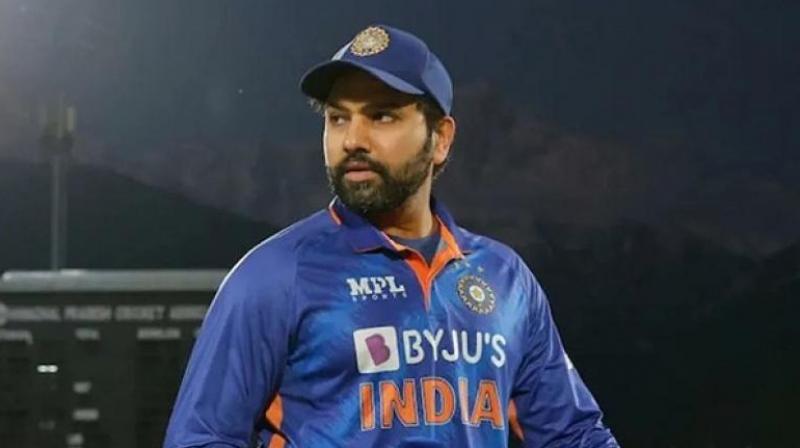 Rohit Sharma
It is not appropriate for Rohit Sharma to engage in high-speed highway driving: Traffic Dept
NEW-DELHI: As the World Cup 2023 gears up for an exciting clash between India and Bangladesh at the Maharashtra Cricket Stadium in Pune, Indian cricket captain Rohit Sharma finds himself in hot water. His Lamborghini Urus, capable of incredible speeds, attracted not one or two but three traffic challans after he was caught driving recklessly on the Mumbai-Pune expressway.
Rohit Sharma's gleaming sports car, which usually symbolizes precision and control, has now garnered the attention of traffic authorities for all the wrong reasons. The swift pace at which he drove on the expressway resulted in three online traffic challans being issued, citing violations of speed limits and traffic regulations.
The Mumbai-Pune expressway, a vital thoroughfare, comes with a prescribed speed limit of 100 kilometers per hour. However, Rohit Sharma's car clocked in at a staggering 200 kilometers per hour, at times even pushing up to 215 kilometers per hour, doubling the permissible speed.
A Source within the traffic department commented on the incident, stating, "It is not appropriate for Rohit Sharma to engage in high-speed highway driving during the World Cup. He should opt for team travel via a bus, escorted by a police vehicle."
Rohit Sharma's disregard for road safety has not only landed him in trouble with traffic authorities but has also irked his dedicated fan base. Many fans express greater concern over his careless behavior than the issued challans. The incident is reminiscent of a similar episode involving wicketkeeper-batsman Rishabh Pant last December. Pant's high-speed journey ended in an unfortunate accident while he was heading to his hometown in Roorkee, resulting in his exclusion from the Indian team.