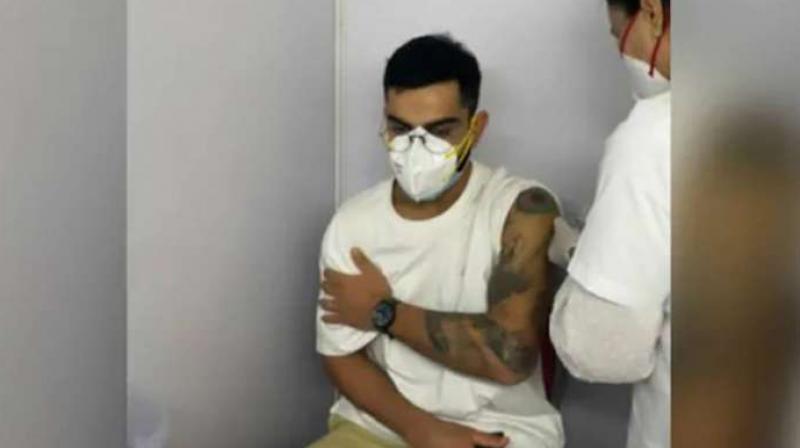 Virat Kohli
New Delhi: India captain Virat Kohli on Monday received first dose of Covid-19 vaccination.
Virat Kohli, who now lives in Mumbai, posted a photo on instagram of receiving his first dose.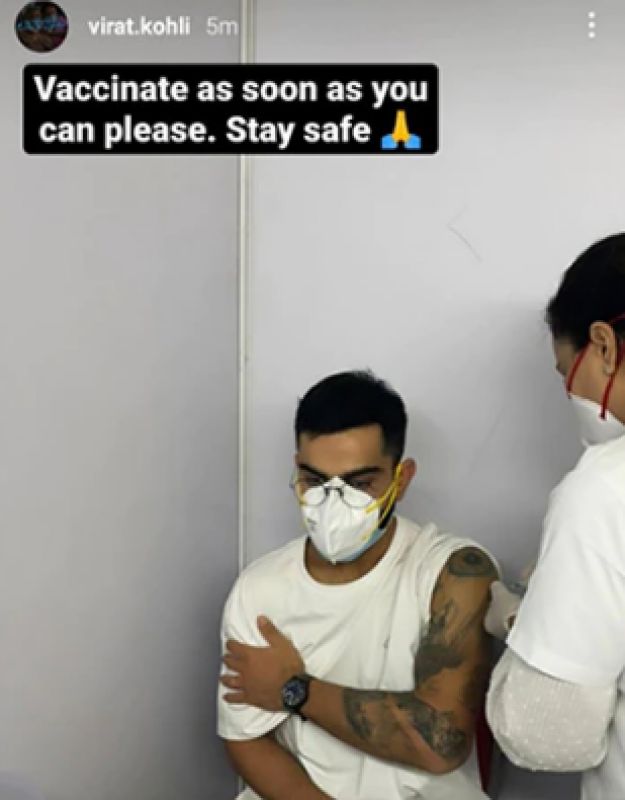 Virat Kohli
India vice-captain Ajinkya Rahane, pacer Umesh Yadav and Senior opener Shikhar Dhawan have already got their first dose of vaccination.