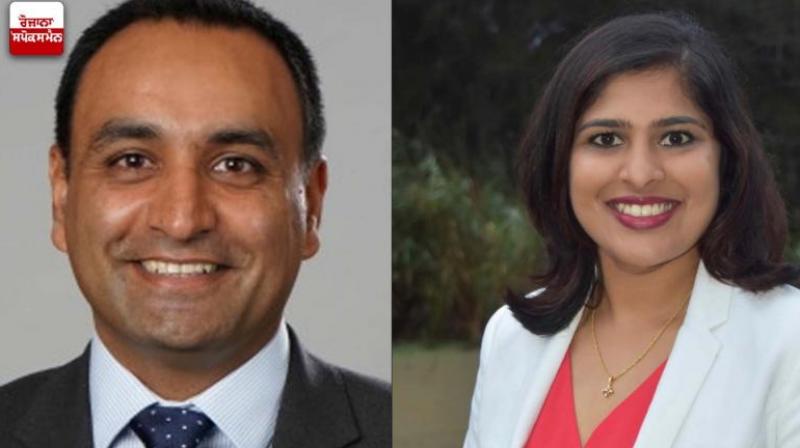 Gurmesh Singh Sidhu & Charishma Kaliyanda
The Labor Party has returned to power after 12 years
SYDNEY: The Labor Party has won the state parliament elections of New South Wales in Australia. It is the most populous state in Australia. Along with this, the Labor Party has returned to power after 12 years. Two Indian MPs have been elected in these elections.
Punjab-origin Gurmesh Singh Sidhu has won the election from the National Party of Australia for the second time from the Coffs Harbor seat of the Punjabi-populated town of Woolgoolga, while Charishma Kalianda has won the election from the Australian Labor Party for the first time from the Liverpool constituency in Sydney.
Notably, Gurmesh Singh Sidhu is one of the leading growers of blue berry. On the other hand, Charishma Kalianda, who belongs to Bengaluru, works in the IT sector. In the New South Wales elections, the Labor Party has defeated the ruling Liberal-National coalition.
Labour leader Chris Minns will be the premier of the state. Australian Prime Minister Anthony Albanese has congratulated Chris Minns on the victory of the Labor Party in the state election and described him as a popular, honest and fair leader of the people.