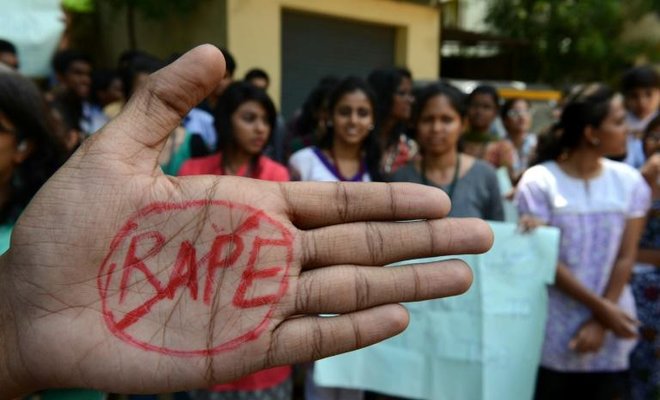 �The Supreme Court judgement on re-definition of marital sex with underage brides as rape can be hailed as one the most progressive step �in Indian Judicial history. It has given many path breaking judgments and this falls in the same category. When the court says that we need to stop hiding under the blanket of tradition, hope becomes stronger. 
In the name of tradition, there is so much wrong that goes on within the four walls of home. Tradition allows the bridegroom to break so many human rights, and this is a bold step especially in the current �back to the dark ages� atmosphere. �In the garb of tradition , men are allowed to sell themselves at a price which if done in a market place would not count as dowry but as human trafficking. 
An adult woman is forced against her will to have sex and satisfy every perverse sexual desire of her husband , beaten black and blue for non performance. Take away the sanctity of four walls and tradition, there would be a Nirbhaya in � at least� 50% of Indian homes but today it counts as duty of the wife. Married women have to work 24/7, not just caring for the family but at the cost of their own health, compromising on their safety and security for luxury and comforts of husband and in-laws. 
This in the open world would count as slavery not an holly alliance of two like-minded loving souls. The laws are there against dowry, domestic violence, child marriage� and so many more that strengthen the rights of women. This new law should open doors for making marital rape a crime but sadly, the system lags in implementation. Laws have been made but � the �mindset� of enforcers of law� still believe in the tradition. In any courthouse, you will see dejected and frustrated women contemplating� to� give� up the fight because at times struggle for justice becomes tougher than the initial crime. Women choose to peacefully go into oblivion or live the life of misery rather than fighting for what is legally theirs. 
Only 10% of Indian women seek legal recourse because the system makes it tough for them to get their rights. An average divorce takes 5-7 years despite separate family courts and women judges. A wife beating husband gets bail instantly as it is not considered a serious enough crime. Dowry was has been weakened by allowing the husband to get bail on the same day. While law is evolving� and changing�, the Indian mindset is � stuck in� �medieval period. The next step has to be stronger implementation of laws where women get fast and just �addressed of their fight for justice. ��   
Disclaimer: There are women who use the law to manipulate the facts against good men, but this article is for the norm of the society not for the exceptions to rule.