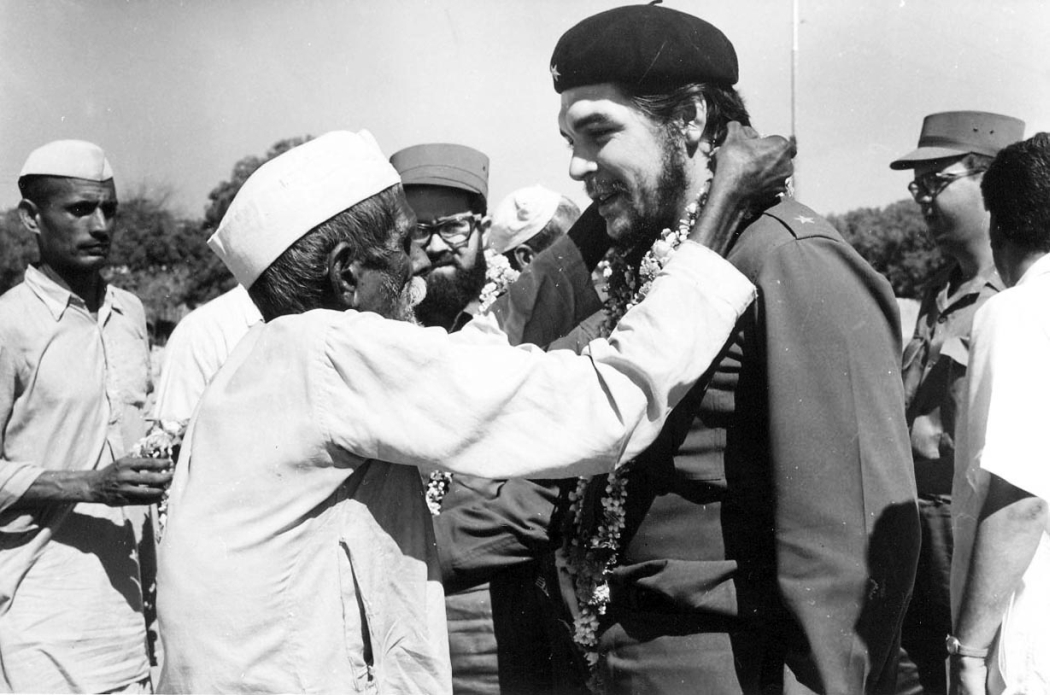 The entire world has been observing the death anniversary of the great revolutionist Ernesto Che Guevera on October 9. Bolivian forces along with CIA in a joint operation had captured the Latin American Marxist Icon Guevera.

The forces shot dead the great Guevera but that was not the end. The story of the real comrade started after his death when he became the revolutionary icon of inspiration for the youth across the globe.
More than 60,000 people took to the streets in Cuba to pay tribute to 50th death anniversary of Che. The capitalists wanted to kill him but his figure grows grew larger as time passes.
When the Bolivian soldier was ready to shot him, Che shouted at him and said, �Coward, you are going to shot a man.� Really, the imperialist forced only shot a man but failed to eliminate his ideology and his views.
Che was a real comrade and a true leader who preferred to live simple life. Even after taking the reins of Cuba, Che led a simple life. He worked with the construction laborers and stayed in a simple room. He said to his fellow comrades, �Live your life not celebrating victories, but overcoming defeats.�
Che was impressed from the sacrifice of the martyr Bhagat Singh when he visited Indian in 1959. Both the revolutionaries, Che and Bhagat Singh fought against the imperialism. Che fought against US imperialism and Singh fought against the British imperialism.
There is no weapon in the world which can eliminate the ideas and views of the great leaders. Che spent his entire life for the betterment of the people. Though he is no more but his views and ideology still lives in the world. He is a great source of inspiration for the freedom movements of various countries.
He is one of the most prominent revolutionary personalities in the world. The soccer legend Diego Maradona has a tattoo of Che on his right shoulder.
He is omnipresent in the world especially visible on the T-shirts across the globe. Guevera is an immortal figure who still lives in the hearts of people despite after his death. Che used to say, �Let's be realistic. Let's do the impossible.� And he proved his words by dedicating his life for the people's struggle.