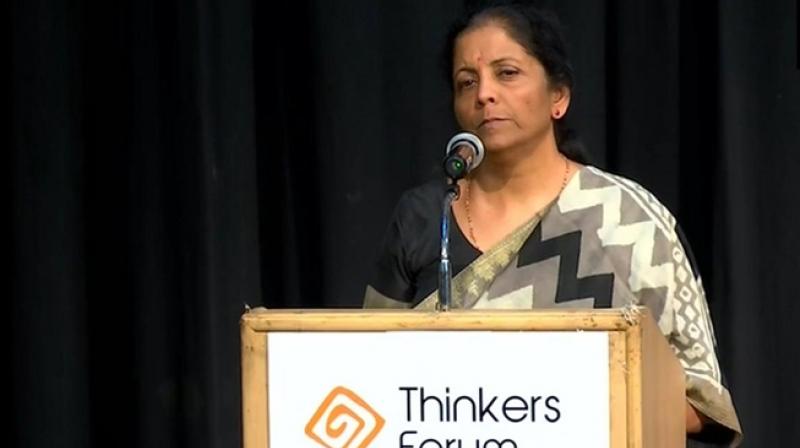 Defence Minister Nirmala Sitharaman
Defence Minister Nirmala Sitharaman, on Sunday claimed that post 2014 there had been no terror attacks except Pulwama,In Bangalore on Sunday
Chandigarh, February 25 2019: As India is progressing with time, and is now named among the emerging powers of the world, but it is not on a safe political footing with respect to its neighbours. The relationships with its immediate neighbours Pakistan, China, Nepal and Bhutan are at a new low, with the tensions with Pakistan at a tethering edge. The fine balance of animosity and friendship between two nations is hanging in less than a fine balance, with the situation being very critical.
In the event of rising political temperature, in the sub continent, no neighbouring country seems to have India's back. In such sensitive times, the government is trying to create a false narrative, to keep the public winding in its web, in an effort to hide its failure in Foreign Policy as well as Security Policies. The Defence Minister of India Niramala Sitharaman, stated wrong facts yet again while addressing an event in Bangaluru on Sunday.
At an event organized by Thinkers Forum in Bengaluru, she addressed the audience and stated, "All facts checked, it is true that between 2014 and today vis-a-vis 2004 and 2013, except for Kashmir, has there been any terrorist or minor bomb attack anywhere else in the country? Let's talk on facts," the minister was quoted as saying by news agency, ANI. This comes days after Minister of State for Home Affairs Kiren Rijiju made a similar statement saying there has been no major terror attack in India, except for Uri and Pathankot in the last 4.5 years.
These are reportedly wrong statements, as there have been many attacks under the Modi regime post 2014 with a few of them being Pathankot, Gurdaspur, Kikrajhar, and Sukma among others, with Pathankot and Gurdaspur and Sukma being some of the biggest attacks on security forces. It is notable that in a report which analysed data compared by US State Department, India had the third highest number of terror attacks in the year 2016.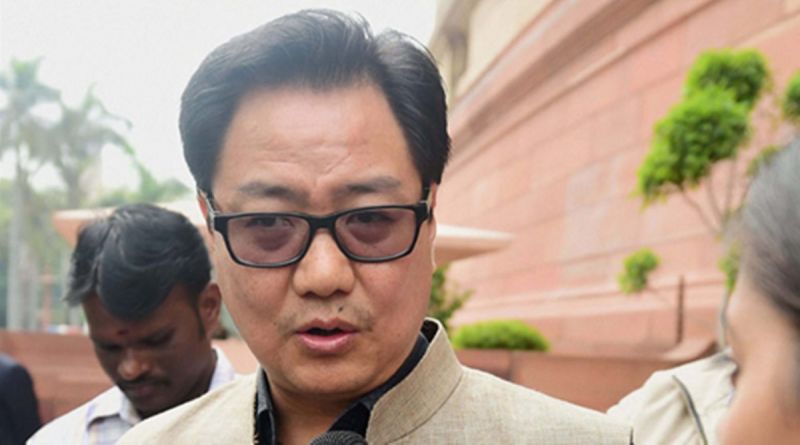 Minister of State for Home Affairs Kiren Rijiju
With Iraq facing 2,965 attacks and Afghanistan facing 1,340 attacks, in the year 2016, India stood at the third position, having faced 927 attacks with Pakistan trailing behind at 734 attacks. According the US State Department, more than half of the terrorist attacks in India in 2016 took place in four states namely Jammu and Kashmir at 19 per cent, Chhattisgarh at 18 per cent, Manipur at 12 per cent, and Jharkhand at 10 per cent. J&K reportedly saw a rise of 93%compared to 2015.
This report clearly falsifies the claims of Sitharman and Rijiju. Looking at the data available in the public domain, there are many terror attacks in the last 5 year, which show the failure of BJP led regime in the country. December 2014 witnessed a series of terror attacks in the North Eastern state of Assam, which led to the killing of more than 76 people. These attacks were attributed to National Democratic Front of Bodoland. On June 4 2015, United Liberation Front of Western South East Asia ambushed a military convoy in Chandel District of Manipur, resulting in eighteen soldiers.
Though it was avenged in a cross border operation into Mayanmar on 9 June, killing 158 insurgents, it was nevertheless a major terror attack on the security forces. Dina Nagar Police station in Gurdaspur district of Punjab witnessed the next major terrorist attack on July 27 2015, with three terrorists wearing army uniforms opening fire on a bus and the the police station. This attack left three civilians and four policemen including a Superintendent of Police dead.
Fifteen people were injured. Also, five bombs were found planted on the Amritsar-Pathankot Railway line near Parmanand railway station. The operation to neutralize the three terrorists lasted almost 12 hours. This attack was a serious one due to its target, a police station. The year 2016 began with a deafening attack by a heavily armed group of terrorists on January 2. They attacked the Pathankot Air Force Station which is a part of the Western Air Command of the Indian Air Force.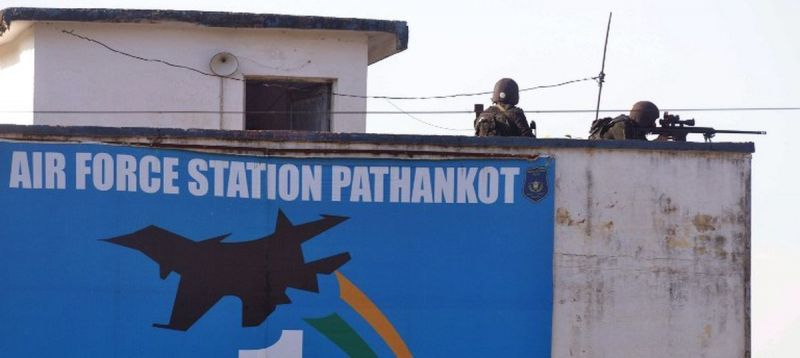 Pathankot Air Force Station
The battle between the security forces and the group of six terrorists continued till January 5, inside the Air Base. The terror organization behind this stack is touted to be Jaish-e-Mohammed, the Pakistan based Islamist terror group. This attack highlighted security lapses which aided the terrorists, and also derailed the peace talk between India and Pakistan. In the month of August 2016, Assam was at the receiving end of violence once again.
A group of militants opened fire in a market near the town of Kokrajhar, killing fourteen people. The group comprising at least six militants was armed with heavy rifles like AK-56 and AK-47. The year 2016 witnessed another attack on the security forces, with four heavily armed terrorists attacking Indian Army brigade headquarters in Uri near the Line of Control on September 18. This fatal and abrasive attack saw nineteen soldiers being killed and around 30 more injured.
Though all four terrorists were killed, this attack highlighted the gravity of the situation and security status, as the attackers were very precise in their modus operandi, and seemed to have worked out even the minute details of the headquarters. In a yet another attack on the security forces, another fidayeen militant group attacked Indian Army Base in Nagrota, J&K. This attack left seven security personnel dead. Maoists struck again in April 2017 and attacked a CRPF troop in Chhattisgarh's Sukma.
On April 24, a group of 300 Maoists ambushed a 99 member CRPF troop, in which 25 security personnel were killed. The most recent, and the biggest terror attack of recent times has just occurred in Pulwama, on February 14 of this year. A lone fidayeen rammed his explosives laden vehicle in a convoy carrying security forces, resulting in the killing of more than 40 security personnel. This was followed by certain other attempts sporadically, leaving more soldiers dead in the state of J&K.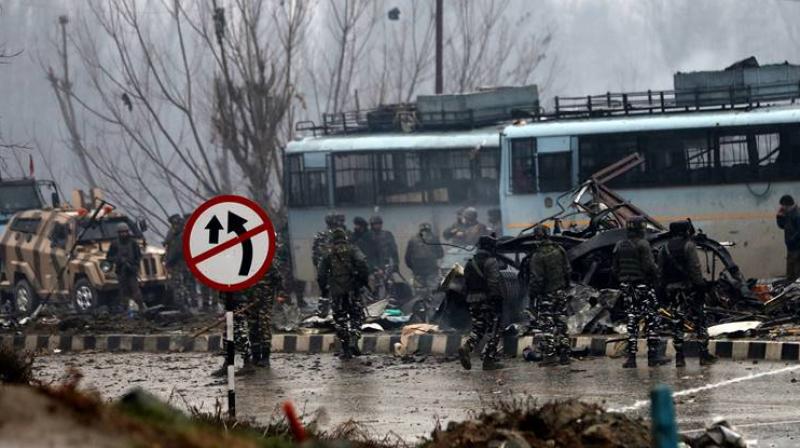 Pulwama attack
All the above data refutes the claims made by the Defence Minister and the Minister of State. In an attempt to create an alternative narrative, the government ministers are trying to go against the real facts. This is an effort which might not bode well with the public of the nation, which is at the receiving end of these attacks.
-Ravijot Kaur