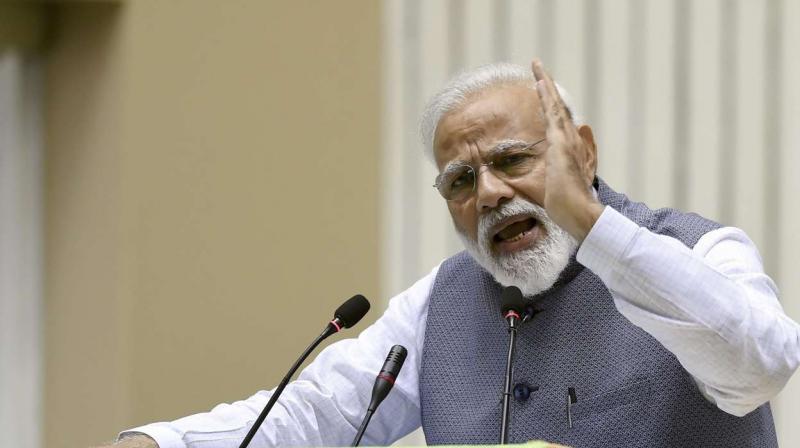 PM Narendra Modi
PM Modi recently took a jibe on Cong President at the cost of learning disorder sufferers
Chandigarh, 4th March (Ravijot Kaur): The leader of the nation having youngest population in the world, interacting with some of the smartest youth of that nation at 'Smart India Hackathon 2019' put up a show which stooped below all the earlier levels of distastefulness. The PM is known for his shameful jibes at his political opponents, which are often distasteful.
But what was more troubling in this incident was an audience, comprising of youth who are intelligent, capable, and are the future of the country, cracking up at the insensitive joke the PM cracked at the cost of Dyslexic patients. PM Modi was interacting with the participants of the esteemed 'Smart India Hackathon 2019', when a student talked about her idea of helping students with Dyslexia. In the process, she explained what Dyslexia means.
She informed that Dyslexic patients are the ones who are a little slow with reading, writing and spelling, but have a high IQ. She said they have trouble in the said areas, but they are very intelligent and creative otherwise. At this, the PM, with a literal tongue in his check asked the student if her idea could help people who were 40-50 year old. The audience for once was taken aback, as of course they were thinking it is a pure Hackathon and the PM was there simply to encourage them, but well, he is Mr Modi.

Smart India Hackathon 2019
The audience quickly recovered and there was a roar of laughter and claps from all the students present. The girl asking the question looked lost for a moment but joined the laughter. The look on the PM's face was the one of great satisfaction with his own capability to take a new dig at his political adversary Rahul Gandhi, who happens to be a 40-50 year old, and his sister Priyanka Gandhi too.
When the girl, on being prodded by the others to reply, gave an affirmation, Modi stooped further and said that if it is possible, then the mother of those children would be very happy. Dyslexia is one of the most common learning disorders. About 3-7% population of the world is affected by it, and around 17-20% people have traits of dyslexia present in them. In a country like ours, where awareness regarding general mental health and disorders is already very low, the attitude towards such topics is of insensitivity.
Because Indians avoid talking about mental health and also getting treatment for any problems, most of the cases are not even reported. Still, it is estimated that Indian might have around 10 million cases of dyslexia every year, which is roughly one percent of the total population. As Dyslexia is not a marker of intelligence, and Dyslexic individuals often have and IQ higher than average, with a keen creative mind, there have been famous personalities in every field who have been diagnosed Dyslexic.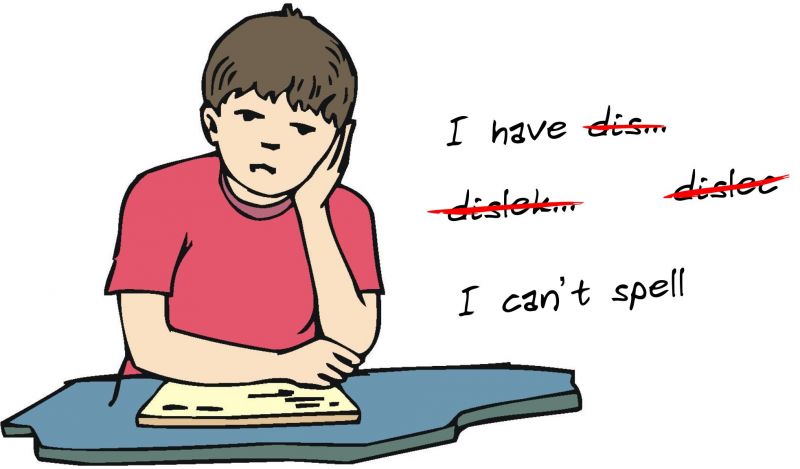 Dyslexic Patients
Some of them are Steven Spielberg, Whoopi Goldberg, Mohammad Ali, Pablo Picasso, Albert Einstein, Thomas Edison, Alexander Graham Bell, Leonardo Da Vinci, Tommy Hilfiger, Abhishek Bacchan, Boman Irani and many more. The fact that we do not find public information about many Indian personalities being dyslexic speaks volumes in itself. We, as a nation do not accept people having such disabilities, and do not provide ample opportunities to them to let them explore their potential.
The image of an intelligent youth, the future leaders of India, laughing along with the blatantly insulting Prime Minister who was mocking a harsh reality of life, the learning disability of Dyslexia, epitomises an all time ethical low political morality in the country for me, and I am vary of it becoming the image of 'New India'.