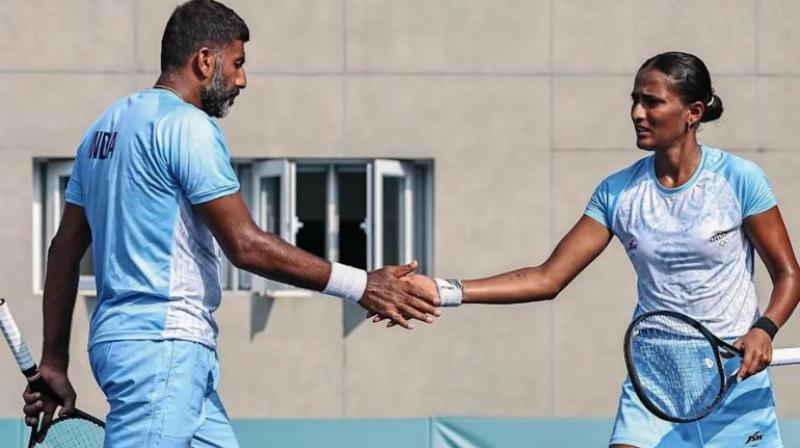 Rohan Bopanna and Rutuja Bhosle
Indian tennis talents Rohan Bopanna and Rutuja Bhosle secure a stunning victory over Chinese Taipei, claiming the gold medal
HANGZUOU: Indian athletes have been showcasing exceptional performances at the Asian Games 2023, accumulating a commendable tally of 33 medals, including an impressive haul of six gold medals in shooting.  In a remarkable display of skill and determination, Indian tennis stars Rohan Bopanna and Rutuja Bhosle secured a coveted gold medal in the mixed doubles event. Facing off against a formidable Chinese duo in the final match, Bopanna and Rutuja displayed exceptional prowess on the court.
The match saw an intense battle, with the Indian pair initially falling behind with a score of 2-6 in the first set. However, they demonstrated resilience and fought back valiantly, claiming the next set with a score of 6-3. The match ultimately went into a thrilling tiebreaker, where the Indian pair showcased their mettle and emerged victorious with a score of 10-4.
Their Stellar performance culminated in a gold medal win, adding to India's growing tally of accolades at the Asian Games 2023. The triumph of Rohan Bopanna and Rutuja Bhosle in the mixed doubles event stands as a testament to the talent and dedication of Indian athletes on the international stage.