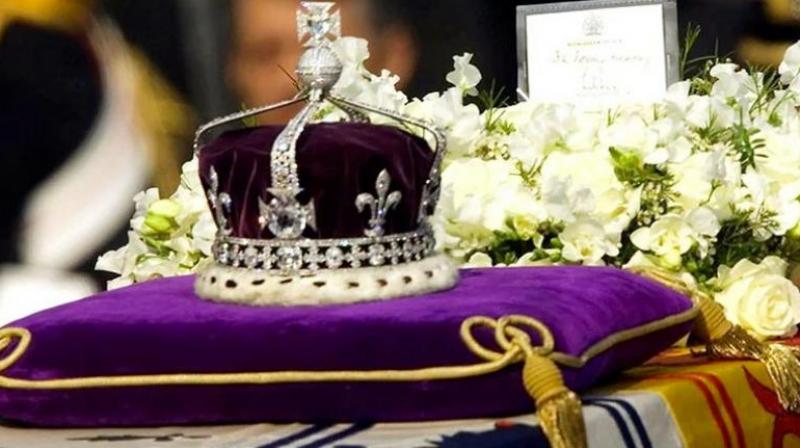 Kohinoor Diamond
Exhibition will show the entire journey of the Kohinoor
LONDON: The Kohinoor diamond will be displayed in a new exhibition at the Tower of London from today as a symbol of victory for displaying its turbulent colonial history in a 'transparent, balanced and inclusive' manner. India has been laying claim to this diamond. Kohinoor is also known as 'Koh-i-Noor'. It is part of a new Jewel House exhibition and is accompanied by a video, which shows the diamond's journey around the world.
The exhibition will show the entire journey of the Kohinoor and how it has been a symbol of victory for all its previous owners - the Mughal emperors, the Shahs of Iran, the rulers of Afghanistan and the Sikh Maharajas. A spokesman for Historic Royal Palaces (HRP), the body that oversees palace management in Britain, said the new exhibition examines the origins of many objects in the collection, including the Koh-i-Noor.
Its label reads, "By the 1849 Treaty of Lahore, 10-year-old Maharaj Dalip Singh was forced to hand over the diamond to Queen Victoria along with possession of Punjab. Koh-i-Noor means 'Mountain of Light' in Persian". Notably, The exhibition will run till November.