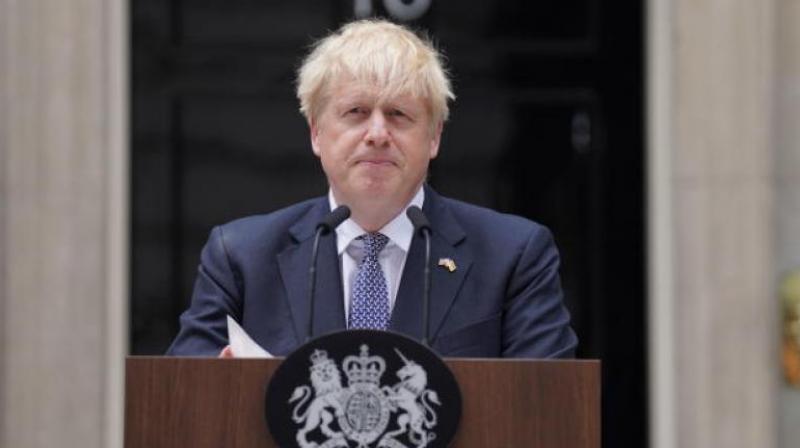 Boris Johnson
Ex-PM Boris Johnson is facing a Parliamentary Committee Investigation in the matter
LONDON: Former British Prime Minister Boris Johnson surprised the entire country by suddenly resigning from the membership of the Parliament on Friday. He has taken this step after the statement of the Parliamentary Committee. It said Johnson had misled Parliament on the issue of holding parties at 10 Downing Street (the Prime Minister's residence) in violation of the lockdown imposed to prevent Covid-19 during his tenure as Prime Minister.
Notably, Johnson (58) is facing a parliamentary committee investigation in the matter. The committee is investigating whether the former PM misled the House of Commons about parties held at 10 Downing Street in breach of lockdown rules during the Covid-19 pandemic.
Johnson's decision came on Friday after he received a confidential letter from Parliament's Privileges Committee on the matter. Johnson called the parliamentary committee's investigation "an attempt to get him out of Parliament". In a statement, he said, "The committee has not yet produced a single piece of evidence that I have intentionally or negligently misled the House of Commons." Earlier on Friday, he was given a copy of the inquiry committee's report which has not been published yet. Johnson claimed the report was "riddled with errors and biases".
The former prime minister issued a statement announcing that he was resigning as an MP, in which he said, "I have not lied and I am sure the committee knows that. It knows very well that when I spoke in the House of Commons, I was saying what I honestly believed to be true and what I was asked to say like any other minister".