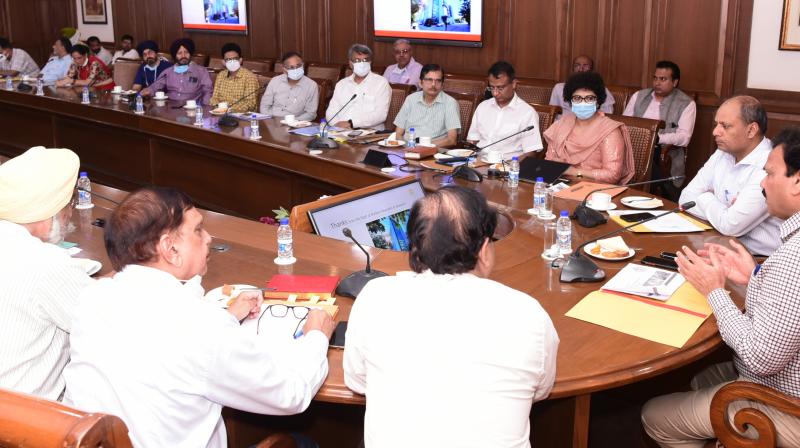 ANNOUNCEMENT TO MAKE PUNJAB A MODEL STATE IN THE FIELD OF HEALTH
Chandigarh: Punjab Medical Education and Research Minister Dr. Raj Kumar Verka have announced to make Punjab a model state in the field of health. Addressing the first meeting of the department at the Punjab Bhawan today after assuming office as the Minister of Medical Education and Research, Dr. Verka said that a state of art government hospital will be set up in the state which would be the best and exemplary not only among the government but also among the private hospitals.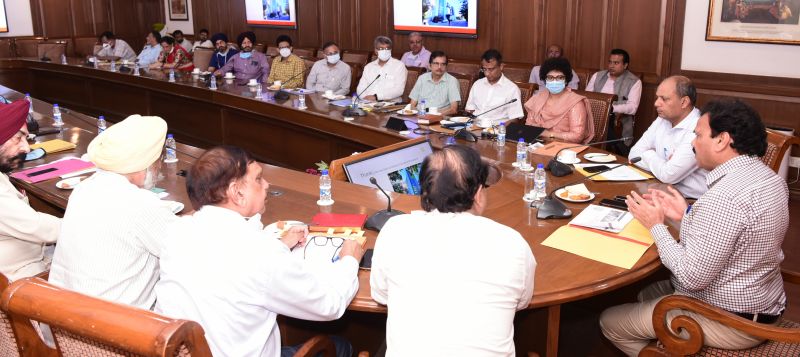 Stressing on the importance of health and education for any society, he said that he would make every effort to provide better health care facilities in the state so that the people of the state can get treatment facilities in government hospitals at reasonable rates. Appreciating the role played by the government doctors of the state during the corona period, Dr. Verka said that everyone needs to work with dedication, integrity, and determination to address all the shortcomings to provide better health care to the people of the state.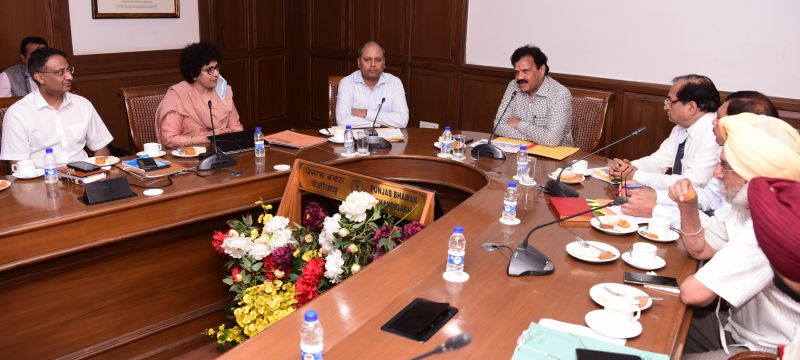 He said that by raising the standard of health services we need to increase the confidence of the people in government hospitals as compared to private hospitals. He said that he will make every effort to implement all the ongoing projects in the health sector. Earlier, Director Medical Education and Research Dr. Sujata Sharma informed the minister that at present there are two government sector universities namely Baba Farid University of Health Sciences Faridkot and Guru Ravidas Ayurveda University Hoshiarpur in the state and there are three government medical colleges Amritsar, Patiala, and Faridkot, besides Government Ayurvedic College Patiala. There is also a proposal to set up Dr. BR Ambedkar State Institute of Medical Sciences, Mohali, Shaheed Udham Singh State Institute of Medical Sciences, Hoshiarpur, and Sri Guru Nanak Dev State Institute of Medical Sciences, Kapurthala.

Dr. Sharma said that at present there are three VRDL testing labs in government medical colleges in addition to four other department's labs. In these labs, up to 35,000 RTPCR tests have been performed per day. So far 97 lakh tests have been done till now. Government medical colleges have 4 isolation wards, 358 covid ventilators, and 67 non-covid ventilators for patients. Till date, about 24,500 patients have been treated.


Earlier, Dr. Alok Shekhar, Principal Secretary, Department of Medical Education and Research welcomed Dr. Verka and gave a brief overview of the department. On this occasion, among others Additional Secretary Rahul Gupta,VC BFUHS Dr. Raj Bahadur, VC GRAU Hoshiarpur Dr. BK Sharma, Joint Director MER Dr. A D Aggarwal and Dr. Puneet Girdhar, Chairmans of Medical, Dental, Nursing, Ayurveda, Homoeopathy Councils, Principals and Medical Superintendents of Medical, Dental, Ayurvedic Colleges.