The Punjab Cabinet led by Captain Amarinder Singh has given the nod to the Punjab Custom Milling of Paddy Policy (Kharif 2018-19) with the aim of ensuring seamless procurement of paddy from farmers and delivery of rice into the Central Pool from more than 3710 mills operating in the state. The scheme for Custom Milling of Kharif 2018-19 paddy would be followed by all the procuring agencies i.e. PUNGRAIN, MARKFED, PUNSUP, Punjab State Warehousing Corporation (PSWC), Punjab Agro Foodgrains Corporation (PAFC), including Food Corporation of India and the Rice Millers/their legal heirs with the Department of Food, Civil Supplies and Consumer Affairs Punjab acting as the Nodal Department.
A spokesperson of the Chief Minister's Office said the sole criterion for allotment of free paddy to mills during KMS 2018-19 would be the miller's performance in the previous year i.e. KMS 2017-18, and an additional percentage-wise incentive would be provided to mills as per their date of delivery of rice against milling of Custom milled paddy, including RO paddy in the previous year. Mills which had completed their milling by 31st January, 2018 would be eligible for additional 15% of free paddy, the spokesperson said, adding that those who had completed delivery of rice by 28th February, 2018 would get an additional 10% of free paddy.
For the first time, mills with dryers and sortexes already installed in the premises would be eligible for 5% additional allocation of paddy on account of each separately, the spokesperson added. The newly established rice mills shall be allocated 2500 MTs of paddy for 1 tonne capacity with subsequent allocation of additional 500 MTs of paddy for every additional tonne of capacity, subject to maximum allocation of 4000 MTs. The state was expected to procure 190 Lakh MTs of paddy and the target was to complete the Custom Milling of Paddy, thereby delivering all due rice to Food Corporation of India, by March 31, 2019.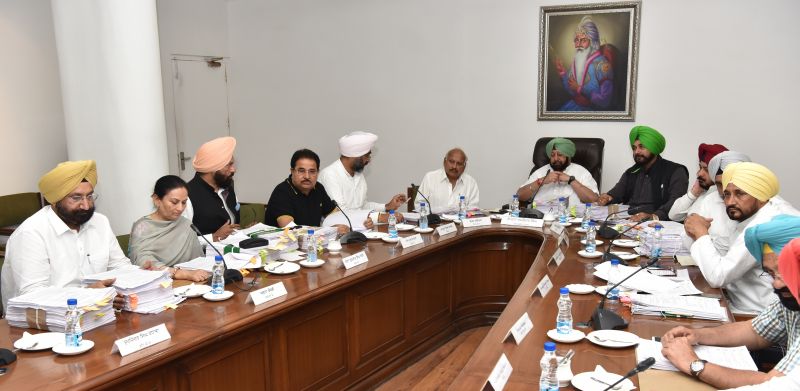 Sole criterion for allotment of free paddy to mills during KMS 2018-19
To strictly check allotment of government paddy to non-eligible parties for the first time ever, the miller(s) would be mandatorily required to submit a certified credit report, along with complete Credit Information Bureau India Limited (CIBIL) report for all their financial transactions from their bankers for this purpose. The miller desirous of doing milling of government paddy should have a CIBIL score not below 600 and CIBIL Micro, Medium and Small Enterprises Rank (CMR) should be 6 or lower. In addition, the miller would have to submit a bank guarantee equal to the value of 5% of Acquisition Cost of total paddy to be stored in mill premises.
The surplus paddy within a district or outside would be got shifted through the issue of Release Orders (ROs) under the Release Order Scheme, under which the miller would have to deposit non-refundable fee of Rs. 25/- per MT. The concerned Deputy Commissioner (DC) would be the Chairman of the Committee and District Managers of all procurement agencies would be members. Shifting of surplus paddy outside a district would require the prior approval of the Director Food, Civil Supplies and Consumer Affairs.
Under the milling schedule prescribed, millers would have to deliver 35% of their total rice due by 31st of December, 2018 and 60% of total rice due by 31st of January, 2019; 80% of total rice due by 28th February, 2019 and total rice due by 31st March, 2019. For efficient and time-bound redressal of any dispute, a first-time provision of an Arbitral Panel of three Arbitrators, with both the parties individually choosing one Arbitrator and the two thus selected Arbitrators selecting by consensus a third arbitrator, has been made in the policy. The Arbitration shall be conducted at Chandigarh under the provisions of the Arbitration & Conciliation Act 1996.